A Letter from Maestro Bahl
Thursday, May 20
A new season has been announced and we're excited for you to come along with us as live music returns in its fullest expression—Music Director Designate Ankush Kumar Bahl walks us through what he's most looking forward to as he assumes artistic leadership of your Omaha Symphony in our latest post on the blog, Symphony Stories.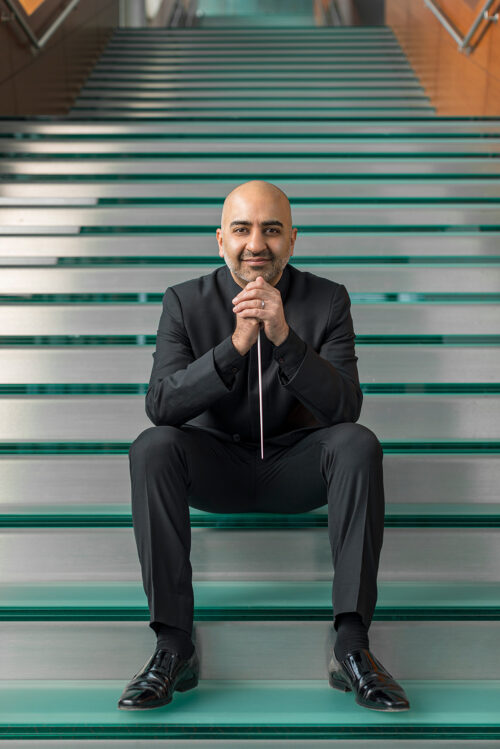 Dear Friends of the Omaha Symphony,
As the Omaha Symphony opens its 2021/22 Season and launches its second century of music-making, we find ourselves emerging into a new world—ourselves and our surroundings undeniably changed after a strange and isolating pandemic year. If ever there was a time for new beginnings and re-birth, and a time for celebrating the many connections that held us together even as we were kept apart, it is now.
Your Omaha Symphony was one of only 23% of American orchestras that played live concerts in 2020/21, so you can be extremely proud of this intrepid team—they are quite special. The first time I conducted the Omaha Symphony in October 2019, I felt an instant connection to the city and the organization, but especially to this phenomenal group of musicians. The fun we had during rehearsals was memorable, but of course, nothing compares to that energy and passion with a live audience. It is an unforgettable experience—and one we hope to have again and again with you—in the concert hall, throughout the community, and in a variety of innovative ways.
I could not be more excited to be the Omaha Symphony's new artistic leader at such an important time. It is surprisingly rare for an American orchestra to have an American music director, so we will proudly be celebrating several of our country's greatest living and legacy composers, together with some of the most beloved masterworks in the orchestral repertoire and an array of sensational guest artists including JoAnn Falletta, Aaron Diehl, Anthony McGill, and violinist Lara St. John playing a dynamic world premiere!
Other highlights of the season include:
This season we will begin new traditions, honor old ones, and explore some of the greatest music ever written. Everyone is always welcome! Please come as you are – old friends and new – and take this journey with us. I cannot wait to enjoy the thrill of live performance with you and your world-class Omaha Symphony Orchestra during our 2021-2022 season.
You won't want to miss this—see our subscription options here.
See you at the concert hall,
Ankush Kumar Bahl
Music Director Designate
Love the Omaha Symphony?
Be the first to learn about new concerts, stories, and special offers.