Get up-to-the-minute and exclusive content, special offers, and much more!
The Omaha Symphony has prioritized our digital presence for your ease and convenience! We've worked diligently to engage with our patrons, partners, and community in new ways—and now, we're excited to share the Omaha Symphony App, presented by Physicians Mutual. Enhance your live music experience and take the symphony wherever you go with this free app:
be the first to get the latest news, in-depth stories, and special offers
find information about upcoming events, ticketing, and in-depth program notes
find guides to the venue, the musicians, and give to your Omaha Symphony at the touch of a button
watch and listen to a variety of content from wherever you are
---
Engagement at your fingertips
This app is your direct connection to the latest information on the events, people, and stories about the Omaha Symphony.
Tap on Digital Program to see details about the evenings performance which includes biographies, selections, and program notes
Tap Events to see upcoming concerts for the entire season
For logistical questions about parking, directions, accessibility and other venue details, tap Visit.
Tap on More to get quick access to other features such as videos, artists, blog, social media, and more!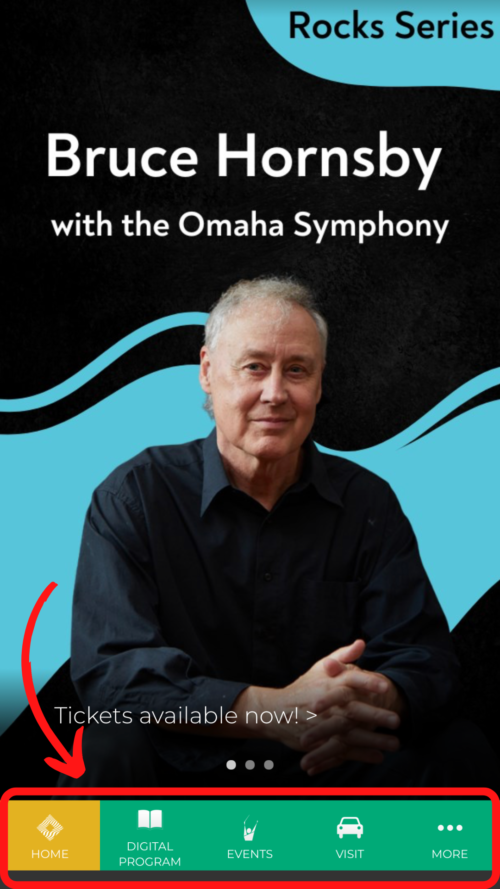 ---
An In-Depth Look
The digital program has allowed us to add so much more detail!
Once you click 'Digital Program' and navigate through to this evenings concert, you will see a section that says, 'Meet The Musicians.' Click on it for full biographies of all the musicians that you see on stage in front of you!
You can also read in-depth guest artists biographies with one simple click.
Wondering if you can bring food or drinks into the hall? Wondering how to access your ticket? Maybe you want to take pictures? Not sure what to wear or if you should bring your kids? No problem! Scroll down to the FAQ's!
Other features of the Omaha Symphony App include upcoming performances, student rush ticket information, a way to donate in one click, leadership and supporter information, sponsor information, and so much more!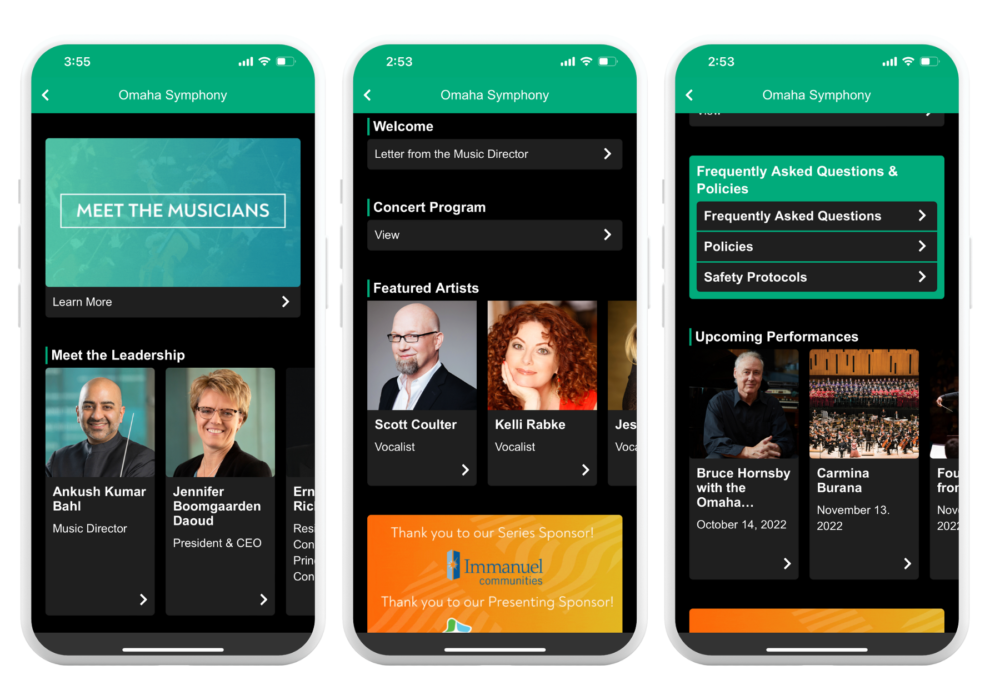 ---
Events
Browse upcoming events and get information about the artists, repertoire, performance times, and other helpful details. Once you click on the event that you want, you will be redirected to the Ticket Omaha website to purchase your tickets and choose your seats.
*Keep in mind that the Omaha Symphony does not distribute or sell tickets. All ticketing activities are performed through the Ticket Omaha App which can be downloaded here.*
The Ticket Omaha App and the Omaha Symphony App are two separate services that operate independently from one another.

Contact Ticket Omaha at 402-345-0606 or email them at ticketomaha@o-pa.org with ticketing questions!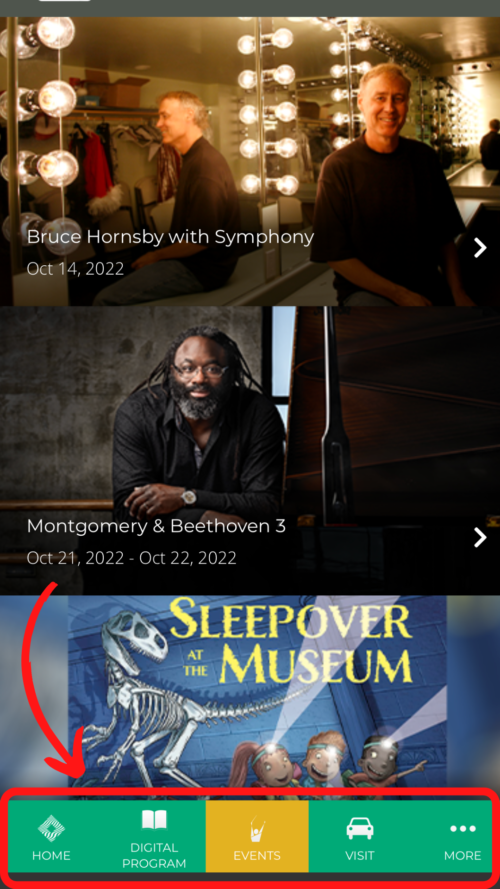 ---
Download the Omaha Symphony App below.
---
Presented by: