Teachers & Students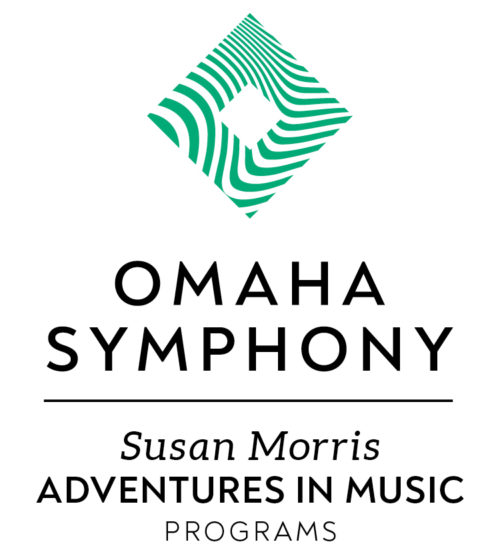 Save the Date for 2022-23!
Mission Imagination: The Color Crook
PreK-3rd Grade
Oh no! A mysterious bandit has snuck into the concert and is stealing all the unique sounds out of the orchestra to keep to themselves! We need your help identifying each instrument family, and restore the music before it is too late!
Concerts are at 9:30 a.m. and 10:45 a.m.

January 26 | Jewish Community Center
February 24 | St. Pius X/ St. Leo School
March 22 | SAC Museum*
April 11 | St. Wenceslaus
April 18 & 19 | Iowa Western Community College (IWCC)
May 9 & 10 | Omaha's Henry Doorly Zoo*
*Save on transportation costs with a two-for-one field trip! These concerts include admission to the host attractions.
Margre Durham's Concerts for Youth: Latin Rhythms
3rd-6th Grade
The Omaha Symphony is collaborating with the Carnegie Hall Weill School of Music (home of Link Up) and composer Enrico Lopez-Yanez to create a new participatory program focused on exploring Latin rhythms and the communities that create that beat. These concerts blend music literacy and cultural competency skills as we connect the music they learn to play with us to the neighborhoods of Omaha.
Curriculum, professional development, and continued support will be provided to all educators implementing this program.
March 1-3 | 9:45 & 11:15 a.m. | Holland Performing Arts Center
Celebrate Creativity
Middle & High School
The workshops, gallery tour & concert return for this day-long adventure exploring art in its many forms. For the 2022-23 school year, this experience will be at the Jewish Community Center, bringing in the stellar industry professionals to teach hands-on exploratory sessions in the same complex as the concert experience.
Jewish Community Center
October 25 | Middle School
October 26 | High School
October 27 | Middle School
October 28 | Middle School
---
While you're here, check out our Symphony | Anywhere initiative, where the Omaha Symphony is bringing the education to you with a Learning Library.
Register here for access to previously captured Virtual Classroom Concerts!
---
Virtual Classroom