Teachers & Students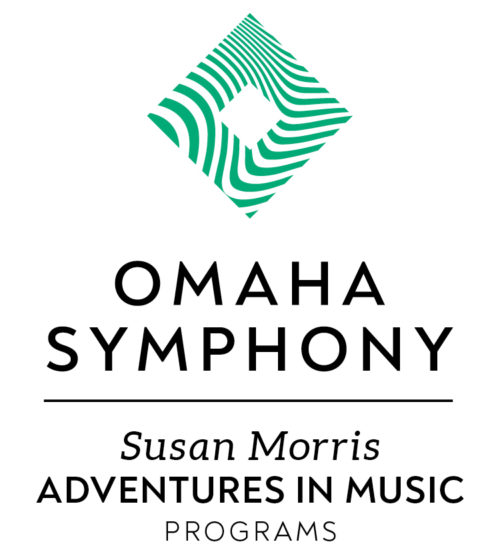 Save the Date for 2023-24
Mission Imagination: Mozart's Missing Memory
PreK-3rd Grade

Wolfgang Amadeus Mozart is preparing to premier his latest composition with the Omaha Symphony. Disaster strikes when a freak accident during rehearsal causes Mozart to lose his memory! With the concert only moments away, students team up with the Maestro and the orchestra to rush to Mozart's aid, teaching him about how to be a conductor. Together, they learn about pitch, tempo, dynamics and accompaniment to help Mozart complete his work.
Concerts are at 9:30 a.m. and 10:45 a.m.

February 9 | St. Pius X/ St. Leo School
March 7 | Omaha Conservatory of Music
April 9 | St. Wenceslaus
May 7 & 8 | Iowa Western Community College (IWCC)
May 14 & 15 | Omaha's Henry Doorly Zoo*
*Save on transportation costs with a two-for-one field trip! This concert includes admission to the host attractions.
Margre Durham's Concerts for Youth: Railroad Rhythms
3rd-6th Grade
The Omaha Symphony is collaborating with the Union Pacific Railroad Museum to explore the music of the Irish Immigrants who built the plains segment of the transcontinental railroad and settled in Omaha. These concerts blend music literacy and cultural competency skills as we connect the music they learn to play with us to the neighborhoods of Omaha.
February 28, 29 & March 1 | 9:15 & 10:45 a.m. | Holland Performing Arts Center

Celebrate Creativity
Middle & High School
The workshops, gallery tour & concert return for this day-long adventure exploring art in its many forms. For the 2023-24 school year, this experience will be at the Jewish Community Center, bringing in the stellar industry professionals to teach hands-on exploratory sessions in the same complex as the concert experience.
Jewish Community Center
October 17-20 | 2023
---
While you're here, check out our Symphony | Anywhere initiative, where the Omaha Symphony is bringing the education to you with a Learning Library and check out our Digital Concerts page for previously captured Virtual Classroom Concerts.

---