Do Good Week: Mission Monday with Brett Hodge
Monday, April 19
Omaha Symphony Principal Horn Brett Hodge talks about what mission means to him.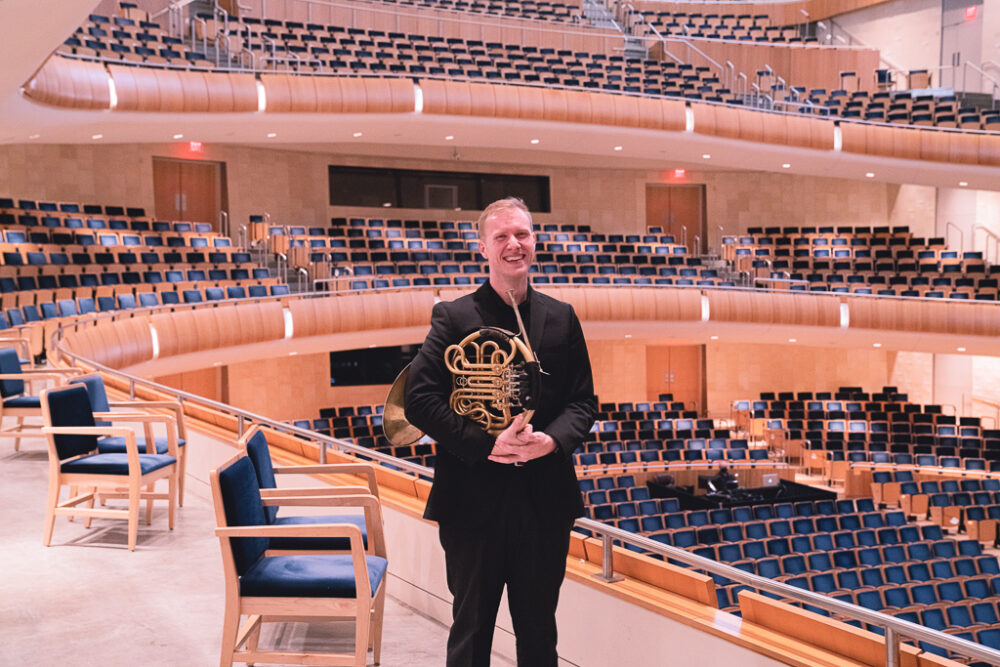 Today kicks off Do Good Week powered by SHARE Omaha, a community-wide initiative that provides supporters with an exciting new way to rally around Omaha's nonprofit organizations. We're celebrating each day's theme by telling our stories from a different perspective.
For Mission Monday, we're talking with Principal Horn Brett Hodge about the Omaha Symphony's mission to "enrich people's lives through the exhilarating experience of live orchestral music," how he sees the orchestra's role in the community, and what sets this orchestra apart.
"The mission of the Omaha Symphony goes well beyond the words in our mission statement," Brett said. "Our deep commitment to education goes into the classroom and out into the world through the lives of all the students we interact with year after year. During the early pandemic times, when live music wasn't possible, we were some of the first to offer online content to the community. With other organizations following soon thereafter, we blazed the trail for the return of live music and even set the pace for the future.
"Personally, I treat every performance as if it means the world to someone. Sometimes, that person is me. You never know what lives you may change that day, so it's important to share what you do with the world. Some might say that orchestral is just an art form, but I say it's much more than that. We enrich lives, give music meaning, and show the world what innovation really is on a day-to-day basis."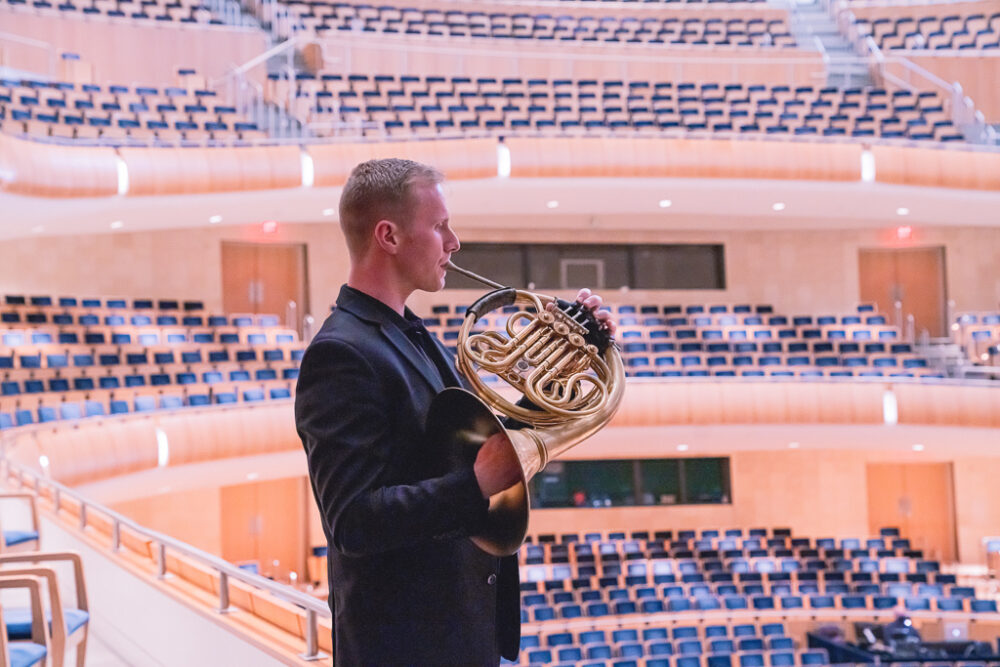 Where are you from originally?
I was born and raised in St. Louis, MO!
What's your favorite thing about being a musician?
I love being a musician because no day is the same. There's no real continuity and you're not allowed to get into a routine. It also allows for a wide variety of opportunities from community engagement to networking to performance and teaching!
From a musician's perspective, what's different about performing with the Omaha Symphony?
The Omaha Symphony is about as unique as they come! I'm saying this not only because I have played with A LOT of orchestras all around the country, but because I chose to call Omaha home over other places. We serve a wide variety of audiences and cater to the community. Not only do we do traditional masterworks performances, we do more education, pops, and rocks than anywhere I know of!
What is an orchestra's role in their community?
Each community has its own needs and interests. The role an orchestra should play is to cater to those specific needs, whether it's a wide variety of repertoire and diverse programming, or simply providing a place for everyone to come together to enjoy live music.
Everyone should feel they have a place here at a symphony concert.
What's special about the community here in Omaha?
Our community in Omaha is one of the most supportive and innovative in the country. There's a reason that people want to move here, bring their families, and plant roots!
What is one of your favorite memories where you have connected or engaged with the community during your tenure at the Omaha Symphony?
In my five years with this organization, I'd have to say that I can't put a particular memory up front. However, in 2017, Pink Martini came and the lead singer at the time, Storm Large, led a conga line up and down the aisles of the Holland Center. I'll always remember what a blast our audiences had!
From a musician's perspective, what's different about performing with the Omaha Symphony?
The Omaha Symphony is a well-rounded organization. In music schools, you learn how to play all the large pieces and win auditions. However, you don't learn how to interact with the community, play the soundtracks to movies or accompany Ben Folds. That's what makes this organization special. My colleagues are able to seamlessly shift from genre to genre, sporting whatever hat we need wear at that point in time.

---
Love the Omaha Symphony?
Be the first to learn about new concerts, stories, and special offers.