The Ones to Watch
Monday, March 8
A Round-Up of Artists Breaking Barriers in Classical Music.
Today is International Women's Day, and to celebrate we're bringing you a roundup of some news and social media announcements from artists who are breaking barriers and carving out new spaces in the world of classical music.
Gabriela Lena Frank
American composer Gabriela Lena Frank's career has been incredibly prolific; she is regularly commissioned by the likes of cellist Yo-Yo Ma, soprano Dawn Upshaw, the King's Singers, and the Kronos Quartet. She is also commissioned and performed by premiere orchestras such as the New York Philharmonic, the Chicago Symphony, the Boston Symphony, the Philadelphia Orchestra, the Cleveland Symphony, and the San Francisco Symphony.
Additionally, Gabriela Lena Frank is fostering mentorship and access in the world of composition through her project, the Gabriela Lena Frank Creative Academy of Music. She talked about this as well as her philosophy of how organizations can foster new generations of artists in her recent announcement of a new partnership with the Fry Street Quartet: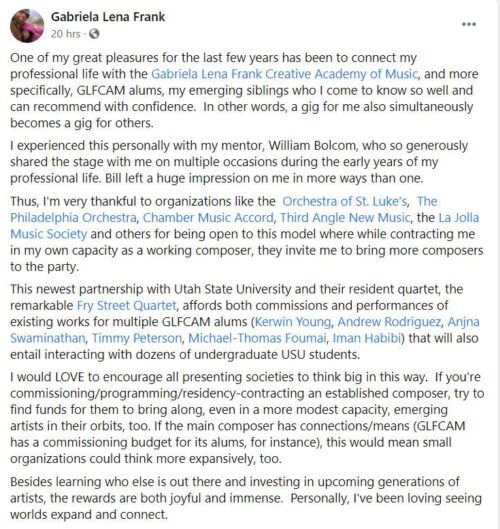 Madeleine Mitchell and Errollyn Wallen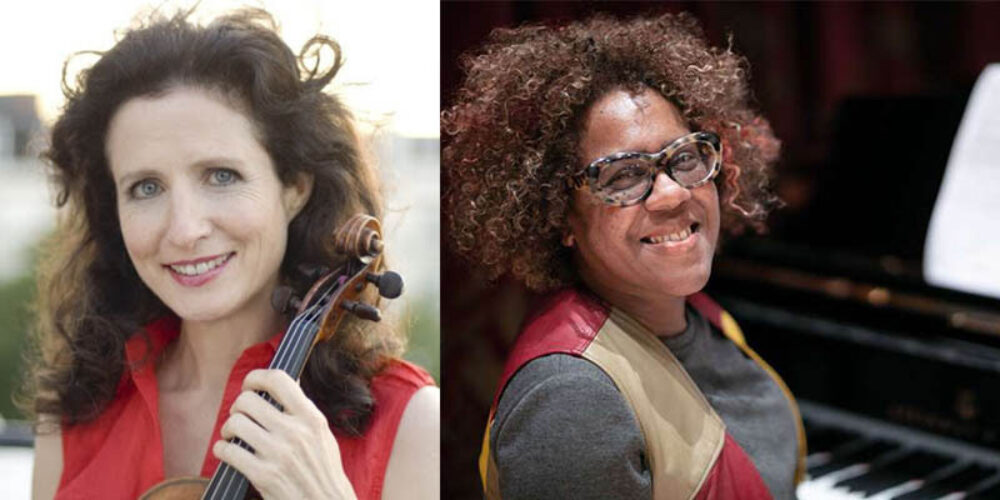 British composer Errollyn Wallen's new work, SOJOURNER TRUTH will be premiered by British violinist Madeleine Mitchell in a free, live-streamed concert celebrating International Women's Day. The Concert, aptly titled "A Century of Music By British Women (1921-2021)" will be viewable through Thursday, April 8.
Don't forget to tune into The Silent Canon on KVNO to hear more from Errollyn Wallen: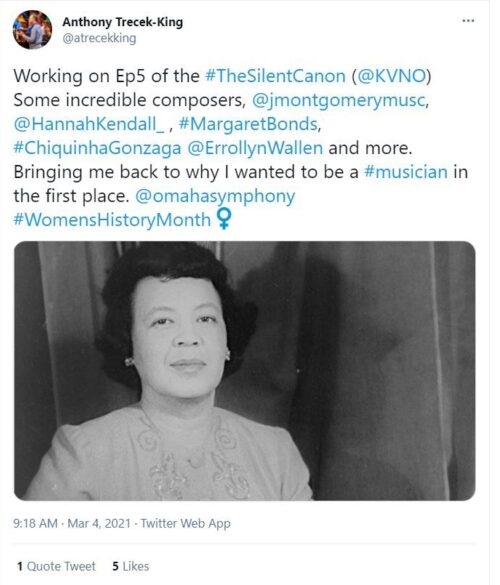 Hannah Kendall
British composer Hannah Kendall is a rising star in the composition world, and is now making waves in the United States. She's worked with orchestras including the London Symphony Orchestra, BBC Symphony Orchestra, Boston Symphony Orchestra, Seattle Symphony, The Hallé, Ensemble Modern, and London Sinfonietta and is currently a doctoral student at Columbia University.
Her piece, Kanashibari had its U.S. premiere on February 25 with the Seattle Symphony on their live streaming platform – read more here, and listen for more of Hannah Kendall's music on The Silent Canon.
Susanna Perry Gilmore and Dr. Marie Rubis Bauer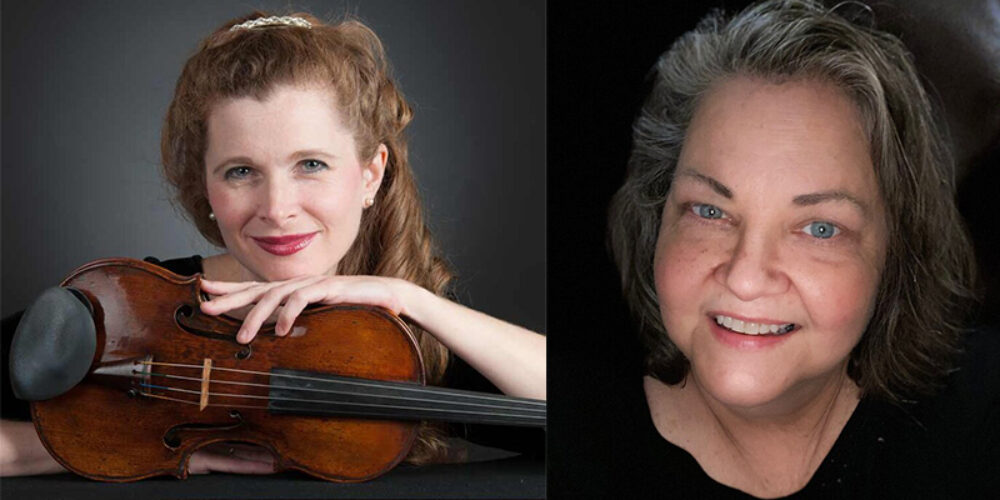 Finally, a local spotlight: Omaha Symphony Concertmaster Susanna Perry Gilmore is teaming up with Dr. Marie Rubis Bauer to present an all-Bach concert in celebration of his birthday on Sunday, March 21 as part of the Cathedral Arts Project. The performance is free and open to the public.
Performance Details:
3 p.m. Sunday, March 21
Omaha's St. Cecilia Cathedral
Don't forget—you can always catch Perry Gilmore leading the Omaha Symphony. Check out the rest of the Spring 2021 line-up here.
---
Love the Omaha Symphony?
Be the first to learn about new concerts, stories, and special offers.