Behind-the-scenes with the Omaha Symphony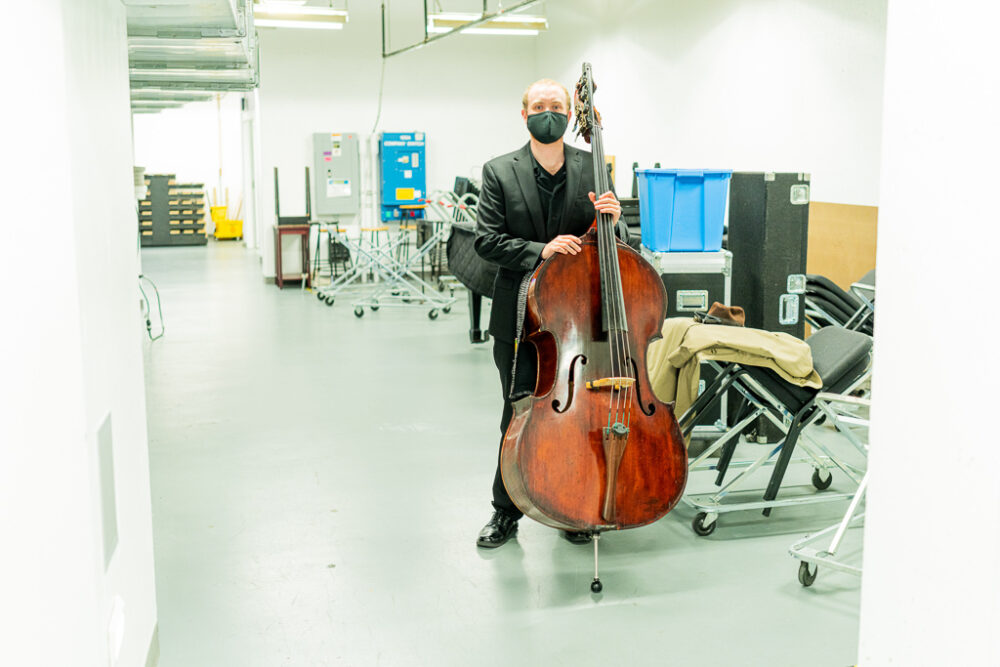 Not up close but still personal: Nate Olson
From Offstage to Backstage, we're excited to introduce you to another member of the Omaha Symphony!
The musicians have been back in the hall performing live, in-person concerts during our Centennial Overtures series! If you've been able to catch any of these performances, you've seen Principal Bass Nate Olson leading his section in Saint-Saëns' Carnival of the Animals or Beethoven's Symphony No. 3, holding down the bassline of many a Broadway tune, or performing exciting new chamber music. We pulled Nate aside before the show (from six feet away) to get a few portraits and chat.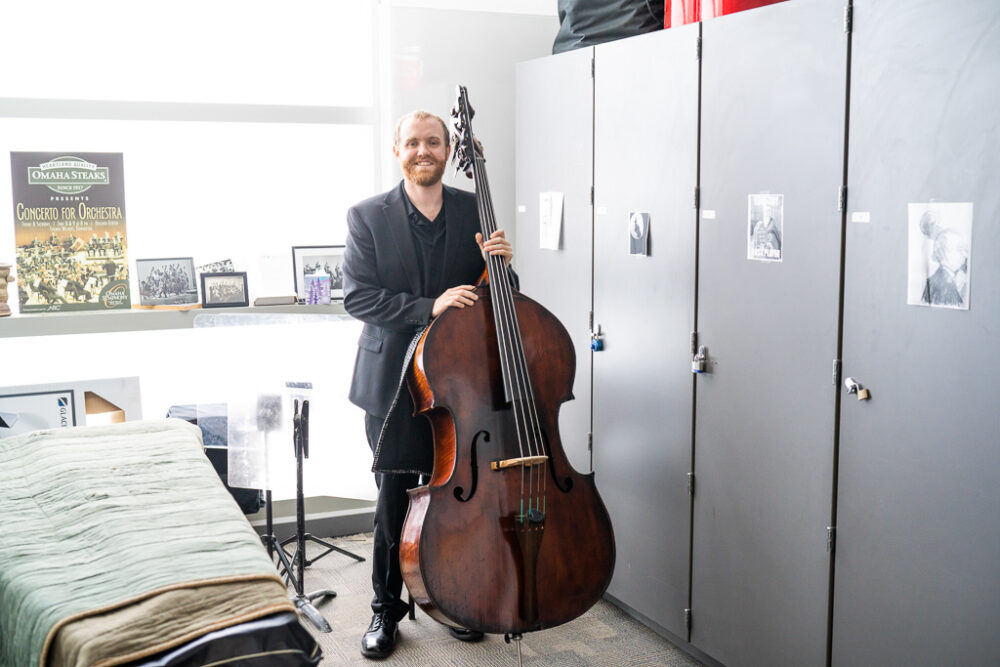 Nate hasn't been in Omaha too long—he won his position with the Omaha Symphony in the summer of 2019 after finishing up at the Colburn School in Los Angeles. We asked him about music, Omaha, and what he likes to do in his spare time:

How did you choose your instrument?
I come from a very musical family, so I played a few instruments before reaching the double bass. I started with piano and violin when I was very young and played those for a few years. Then in the 5th grade I started playing the bass guitar. When I reached middle school, I had to choose an instrument to play as part of an ensemble. So, playing the double bass in orchestra was a very logical choice since the double bass has the same strings and functions similarly to the bass guitar. I started taking private lessons in 8th grade and have continued on from there!
What's your favorite Omaha restaurant?
This is a very difficult question as we like many places! Since the beginning of the pandemic my fiancée and I have been doing our best to support our favorite local restaurants by ordering take-out. Some of our favorites are Crescent Moon, Lighthouse Pizza, Mula, Salween Thai, and Shahi India Grill. But if I have to pick just one, I would probably go with Blue Sushi Sake Grill!
What do you like to do when you're not playing music?
I enjoy many things outside of playing the bass like trying new food and beer. A couple of other things I love to do are going to the movies to see some of the latest releases (especially scary movies), as well as traveling to, hiking, camping, and fishing in new places. Finally, I am a big Indiana University basketball fan. So, during college basketball season you will frequently find me sporting my Hoosiers gear and watching the games!
If you could choose another instrument of the orchestra to play instead of the bass, what would it be?
I would have to go with our fellow bass clef instrument, the contrabassoon! I love when the bass section gets to play in unison with the contrabassoon. It adds another layer of texture to the sound that we only achieve when we play with them. They also get some of the best bass lines in the orchestral repertoire!
What's something about you that surprises people?
That I was born in Aberdeen, South Dakota. I think this fact about myself is less surprising to people from Nebraska since it's so close to South Dakota. But when I lived in California and Indiana, that was a fact about me that people seemed to find surprising.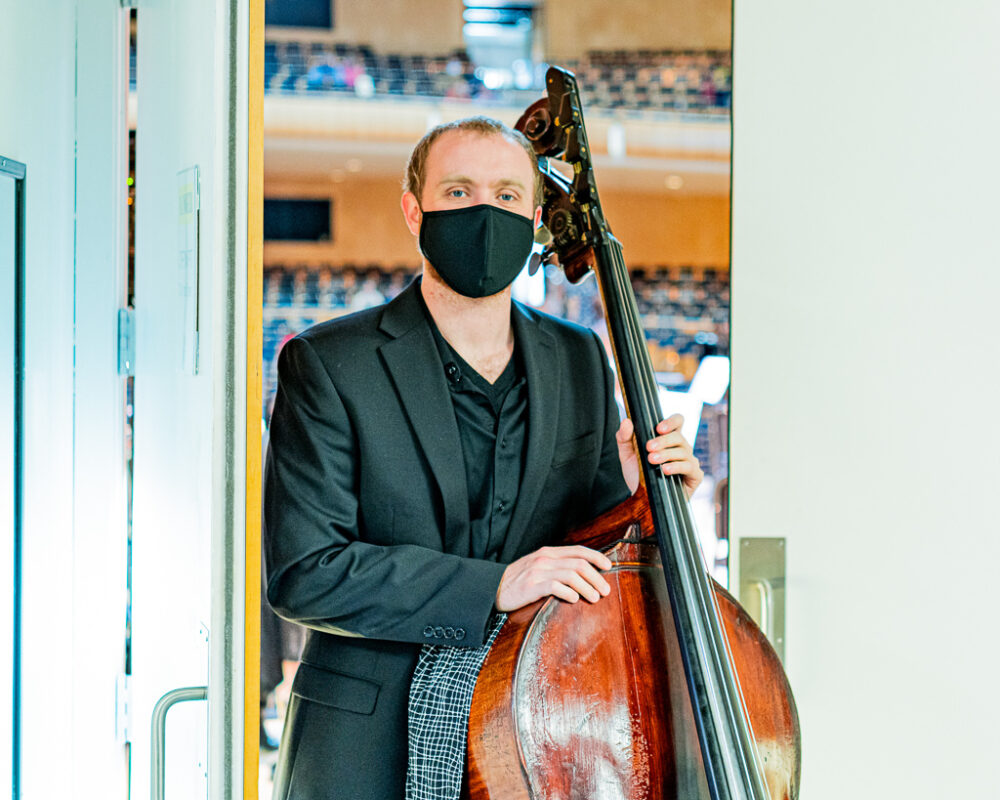 Need more live music in your life? You can watch Nate's recent live-streamed recital on the University of Nebraska-Omaha School of Music's Youtube channel here.
---
Meet the rest of the orchestra here.