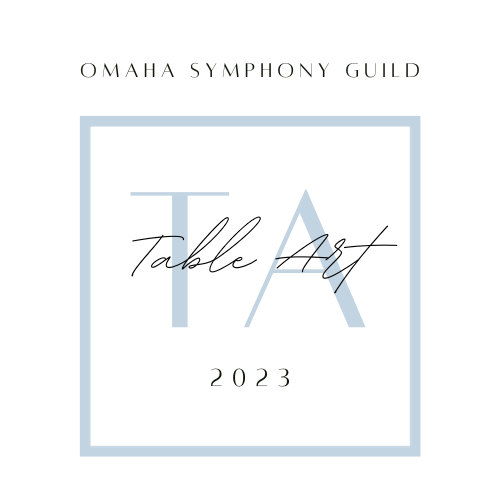 About
Table Art is the Omaha Symphony Guild's annual fundraiser. The festivities will include viewing unique designer and historic family tables.
With the dollars raised from Table Art 2023, the Omaha Symphony Guild will be able to continue their mission of promoting the growth and development of the Omaha Symphony for educational programs and social outreach activities of the Greater Omaha Community and the states of Nebraska and Iowa.
If you have any questions about the event, you can reach us at omahaguild@omahasymphony.org.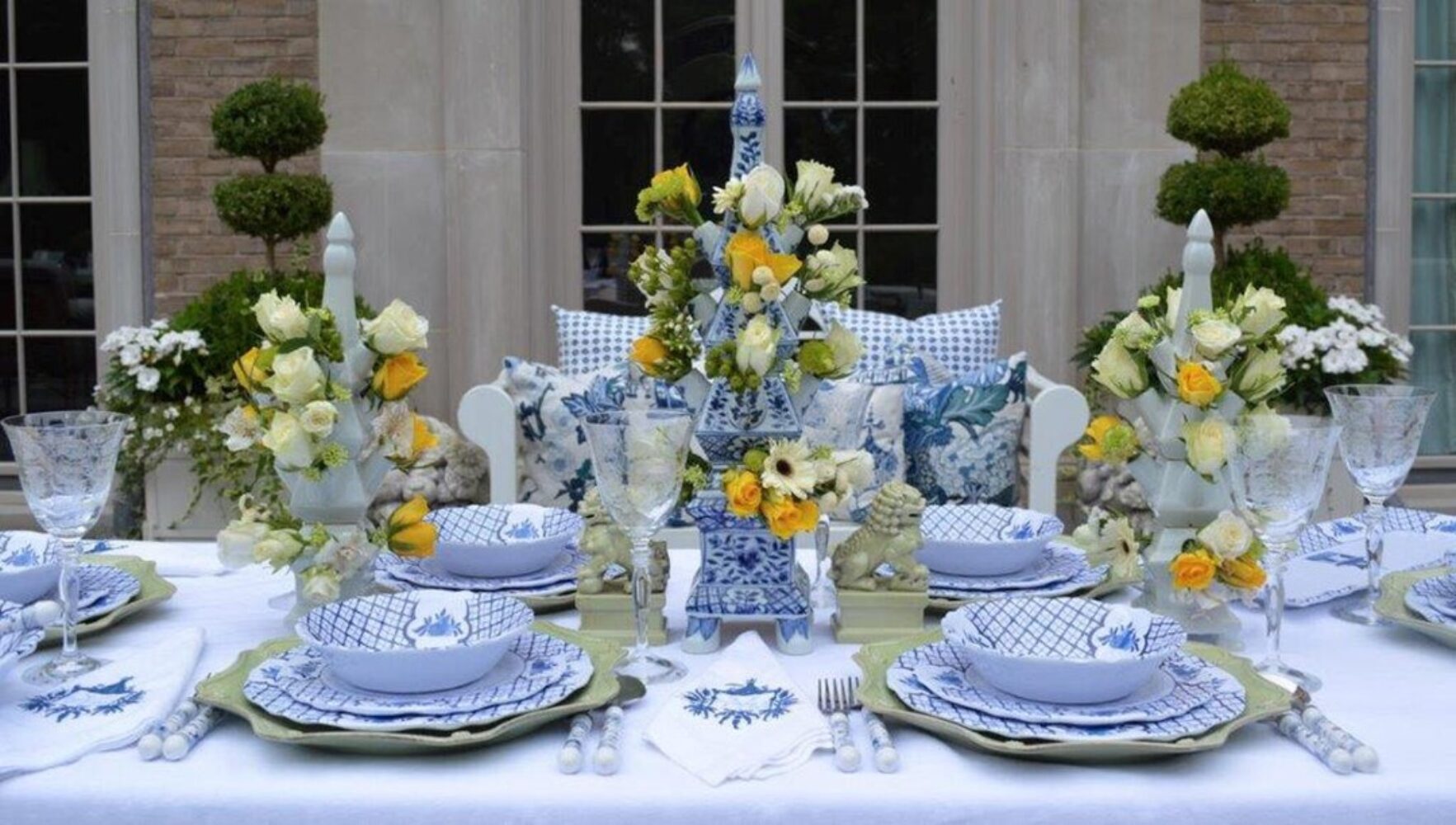 Featured Speaker Tina Yaraghi
Premier hostess turned blogger, Tina Yaraghi, caught everyone's eye by documenting the construction of her french chateau-style estate. The Enchanted Home quickly became a sought after blog where followers celebrated her penchant for blue and white design, flower arranging and extraordinary hostessing skills. Tina's self-proclaimed "obsession with tableware" led to her creating an elegant on-line home accessory shop that has exploded amongst those who share her love of Delftware, chinoiserie, sterling silver and tabletop design. The Enchanted Home fills a hostesses need, and Tina Yaraghi has created a lifestyle brand and shop for all of us who relish the art of entertaining!
Table Art 2023 Chairs & Committee Members
HONORARY CHAIRS
Brady Pape Gibson & Kimberly Pape
EVENT CHAIRS
Krista Anderson & Julie Kenney
OMAHA SYMPHONY GUILD PRESIDENT
Julie Liakos
TABLE ART COMMITTEE
Kate Brownrigg
Nicole Clifton
Niki Cripe
Melissa Duffy
Amy Farha-Neary
Dr. Mary Finnegan
Mary Carol Garrity
Kate Grabill
Cydney Koukol
Miki Kramper
Susan Kreski
Jackie Kroeger
Susan McGillick
Cathy Proctor
Meghan Rowen
Sheri Shonka
Kara Spitzenberger
Christine Stevens
Katie Treadwell
Mary Anne Vaccaro
Melanie Wilwerding
Event Details
Table Art by Candlelight
Thursday, November 9 2023
6:00 - 8:00 p.m.
Happy Hollow Club, 1701 S 105th Street, Omaha
Be the first to see stunning Tablescapes created by Omaha designers and florists. Join us for an elegant evening of live music, cocktails, and small bites while mingling with friends and perusing unique tabletop designs, graciously hosted by Dani and Dana Bradford, Brook and Nick Hudson, Jackie and Terry Kroeger, and Amy and Bryan Neary.


Table Art Preview and Luncheon Event
Friday, November 10 2023
11:00 a.m. Table Viewing
12:00 p.m. Luncheon
Happy Hollow Club, 1701 S 105th Street, Omaha

Table Artists
Aaron Carlson Design & The Linen Gallery
Among Other Things
Fatima Basith & Amy Epp
Bouquet Omaha & JH Interior Design
Brett Foster for J.H. &Sons
EverBloom
Elle Seals Events & Jacque Christensen Design
The Interior Design Firm
Pape Family
The Preppy Bunny
Mimi Post
On a Whim
The Scout Guide Omaha
Stem Gallery
Studio Eckstrom
Sugared Living by Colette Siner
Susan T. McMannama, ASID & Carolyn Sutton
Vicki Wampler
Lisa Worrall
Event Tickets
Due to the amazing support of our Omaha Symphony community, the luncheon event is SOLD OUT. If you would like to be added to our waitlist, please email omahaguild@omahasymphony.org. Please consider joining us for an enchanting evening of beautiful tablescapes and live music at Table Art by Candlelight on Thursday, November 9 with cocktails and hors d'oeuvres.
Sponsorship Opportunities
Maestro $15,000
10 tickets to Table Art by Candlelight
2 tables at Table Art Preview and Luncheon with champagne table service
Premium seating at Table Art Luncheon
Podium recognition at Luncheon; name and logo on printed materials, online, and on social media
Virtuoso $10,000
10 tickets to Table Art by Candlelight
10 tickets to Table Art Preview and Luncheon with champagne table service
Preferred seating at Table Art Luncheon
Name on printed materials, online, and social media

Concerto $5,000
6 tickets to Table Art by Candlelight
10 tickets to Table Art Preview and Luncheon
Preferred seating at Table Art Luncheon
Name on printed materials, online, and social media
Overture $2,500
4 tickets to Table Art by Candlelight
10 tickets to Table Art Preview and Luncheon
Name on printed materials, online, and social media
Prelude $500
2 tickets to Table Art by Candlelight
Name on printed materials, online, and social media
Raffle Tickets