Shine the Light on Hunger
The Omaha Symphony is proud to partner with ConAgra Brands to help bring awareness to the Shine the Light on Hunger Campaign. Director of Development Brandi Holys reflects on caring for our community during this strange year, in the midst of the holiday season, and as a general practice.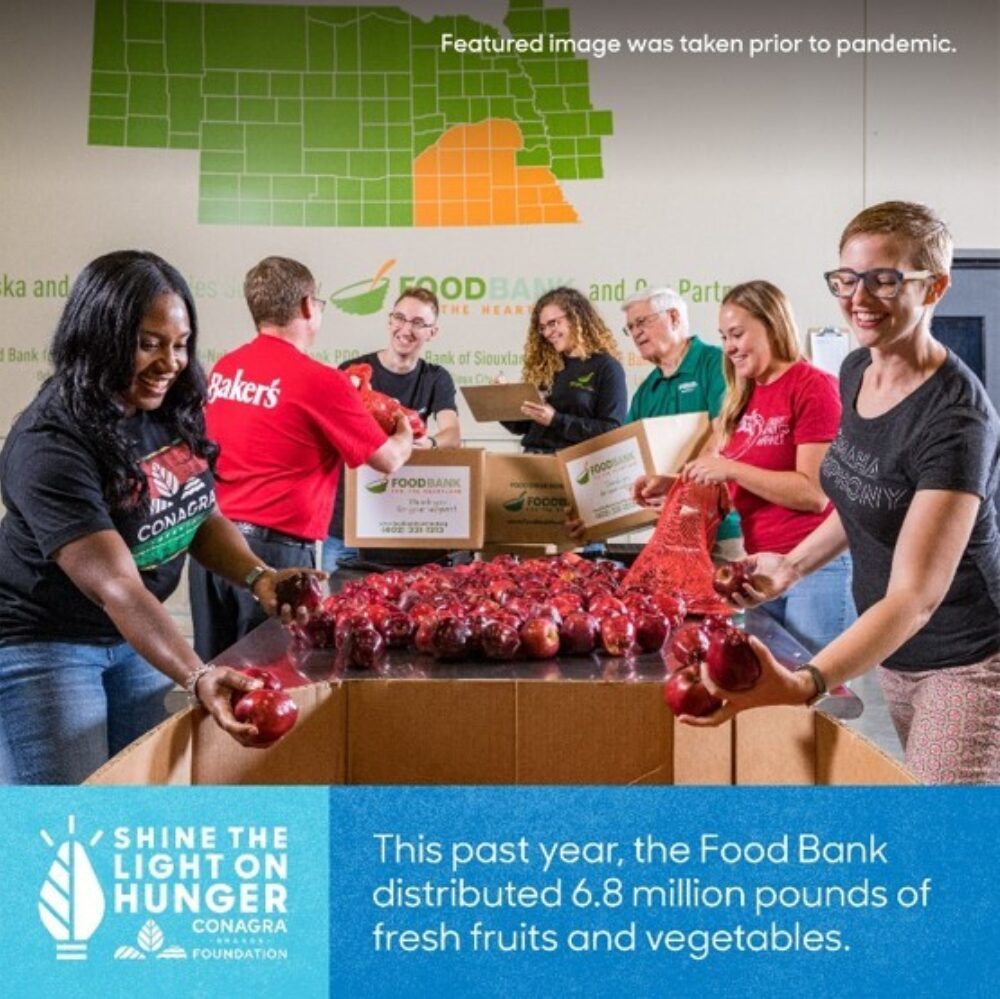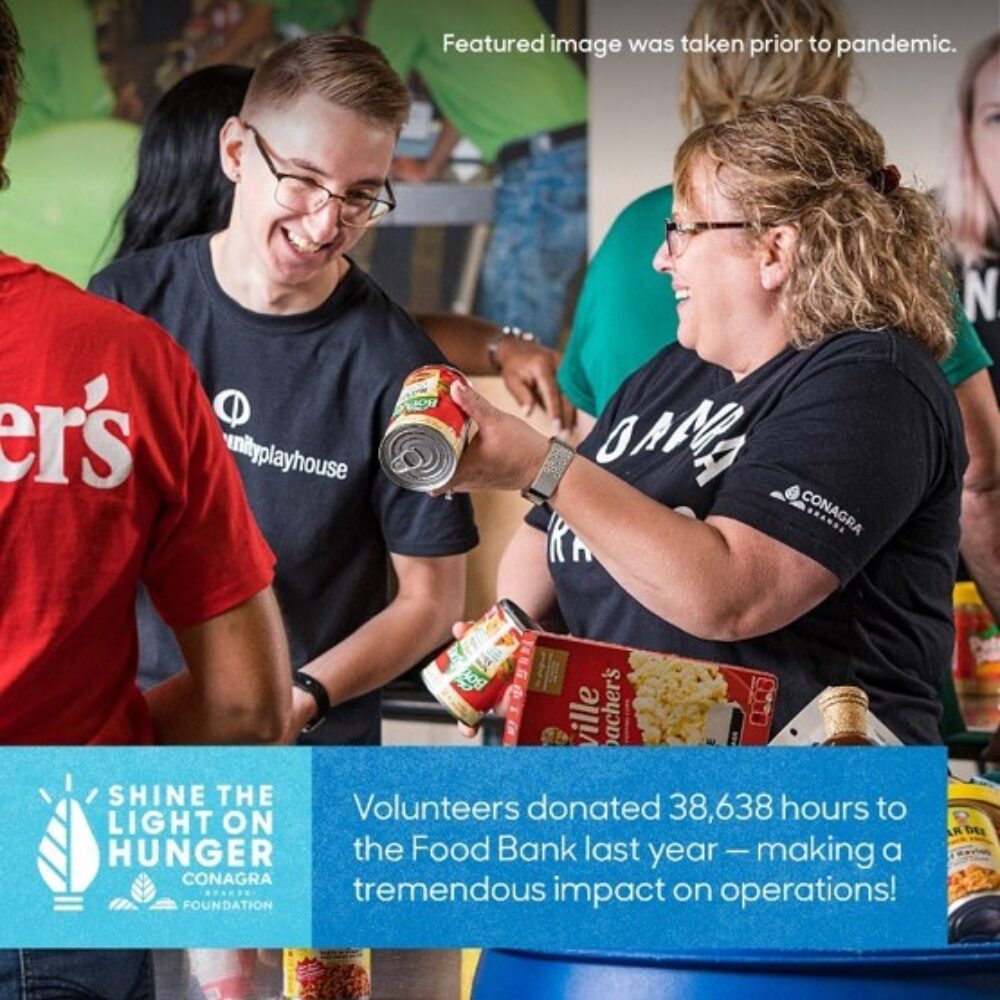 ---
Reflections on a Strange Year, Our Community, and Shining the Light on Hunger in Unprecedented Times
by Omaha Symphony Director of Development Brandi Holys
Moving back to Omaha in 2020 ended up looking different than I first planned. After working as a road warrior for two years, there were three things I missed so much about Omaha: the restaurant scene, live music, and the amazing generosity of this community. The pandemic obviously changed much around the first two aspects, but our beautiful summer allowed me to enjoy some fantastic meals at Old Market patios and I've ordered more than my fair share of take-out.
I started my position as Director of Development with the Omaha Symphony in February. I enjoyed live music, worked in the founder's room for MasterWorks, and was a part of a concert rehearsal preview provided to special sponsors and donors before Celtic Journey. We revealed our new branding and logo; I love jade green and quickly ordered online a couple of concert dresses and necklaces in our new team color. We were looking forward to our Gala the next weekend, being on the cusp of the 100th anniversary of the Omaha Symphony. It couldn't have been a more exciting time to be a part of the Omaha Symphony. And I was so grateful to be so much closer to my friends and family, even though I was in a very busy new job.
Then new words entered our vocabularies:
Unprecedented times, Directed Health Measures, Face Coverings, Pivoting, Punting
What I now realize, worldwide pandemic or not, I was lucky to be back in one of the most caring and generous places on this earth. Omaha is a community like no other. Not only is it home to Berkshire Hathaway and the Oracle of Omaha; through my work in the philanthropic sector I have been acquainted with many charitable foundations in Omaha. I am so grateful for all of my past work experiences, especially meeting with and working with many of the directors and program officers of these amazing foundations to build a great Omaha. They have hearts of gold. I have developed many grant and major gift proposals over my career. I am grateful every time a foundation or donor takes time to review a proposal or letter from the Omaha Symphony. Due to the generosity of our donors, the Omaha Symphony keeps playing. We are so very fortunate.
Sadly, issues of food insecurity have spread across our country and our community, and we have seen its impacts worsen in the midst of the pandemic. Particularly in the arts, many have lost their income and there are now more people than ever who are in need of our help. Nobody should go hungry. A community that takes care of its most vulnerable members will be a thriving community. In Omaha, we are all in this together and we've got this.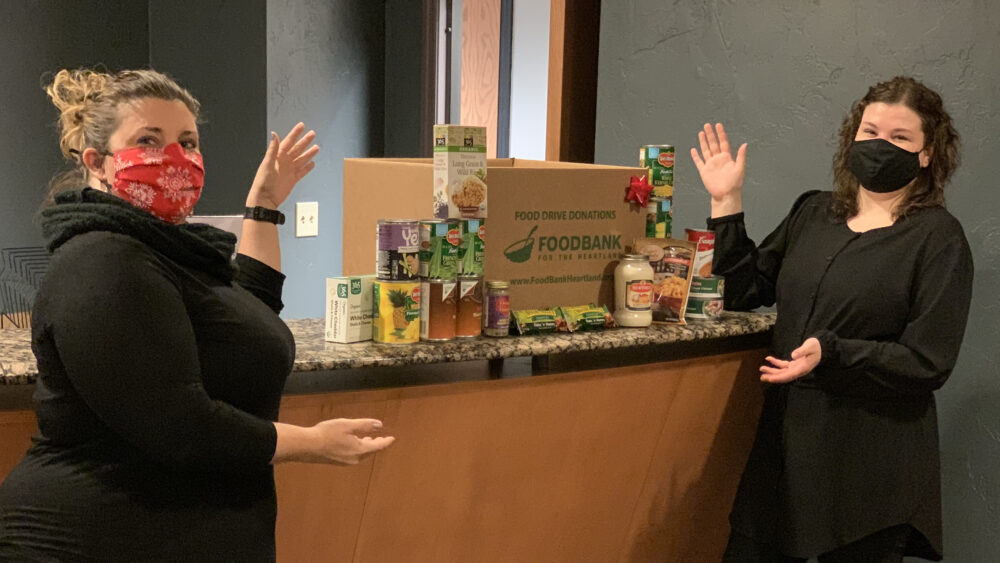 Brandi and Institutional Giving and Volunteer Manager Tracy Bechtold show off our office collection bin—but you can make a donation to support fellow Omahans through Shine the Light on Hunger by looking for the blue collection bins around the city through December 31. Find a full list of collection sites here.
---