Our Turn
A sensory sensitive family concert for a neurodiverse audience
What happens when a giant choice board appears in front of the orchestra? Why, we take turns exploring the options of course!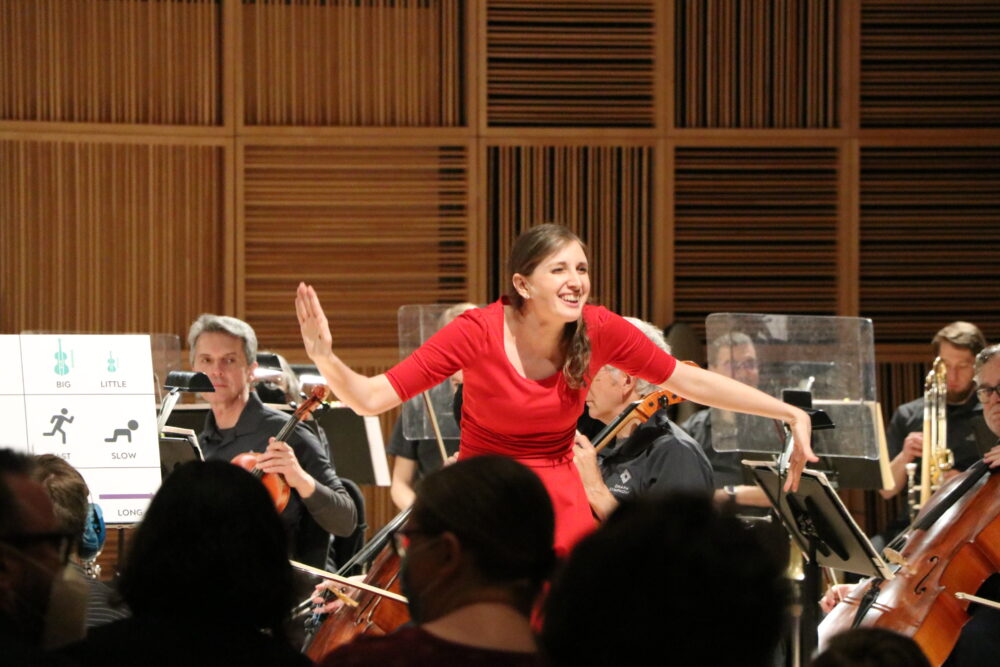 Saturday March 4 | 3:00pm | Holland Center Scott Recital Hall
Join Maestro Alejandro Gómez Guillén and the Omaha Symphony on this interactive concert featuring music from Beethoven's Symphony No. 9, Brahms' Black Swan, and much more. We'll take turns exploring big, small, up, down, high, and low with our bodies and music, before choosing calm as the concert draws to a close. This program, developed specifically to be inclusive of sensory needs, takes place in a relaxed environment with a variety of seating options and dance space.

Come before the concert to explore the space and participate in preconcert activities.