Grand Opening Weekend of Gene Leahy Mall at The RiverFront
The Omaha Symphony will perform at two events during the grand opening weekend of the redesigned Gene Leahy Mall
The RiverFront has announced a long weekend filled with free events, activities, and concerts in downtown Omaha to commemorate the redesigned Gene Leahy Mall grand opening celebration. The Omaha Symphony will be featured for the grand opening on Friday, July 1, as well as the July 4 concert that ends with fireworks.
Grand opening evening events can be found below and are free to the public.
Friday, July 1: Kristin Chenoweth
---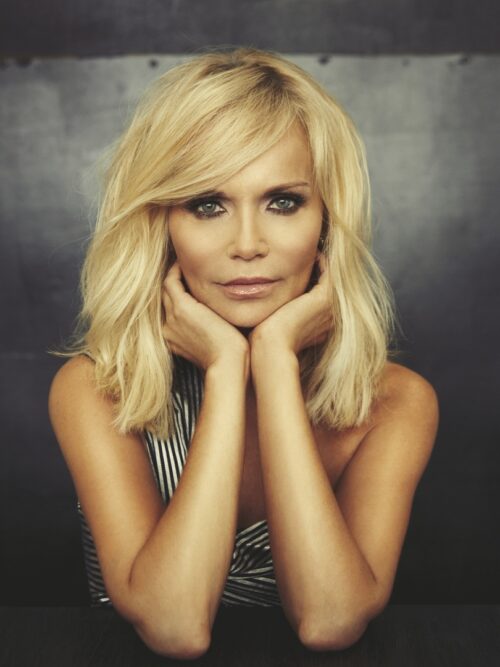 Tony and Emmy Award Winner Kristin Chenoweth Commences Celebration with the Omaha Symphony
Friday, July 1 @ 8:00 p.m.
Concludes with a special multimedia show

Along with robust programming provided by numerous local partners, a free concert on Friday night will feature Tony and Emmy Award Winner Kristin Chenoweth (known for her roles in Wicked, On the Twentieth Century, GLEE, The West Wing and Pushing Daises). The incredibly talented actor and singer will headline the first Gene Leahy Mall Performance Pavilion concert alongside your Omaha Symphony.
The musical performance will be followed by a dazzling multimedia show. You won't want to miss this!
Monday, July 4: Salute to Our Military
---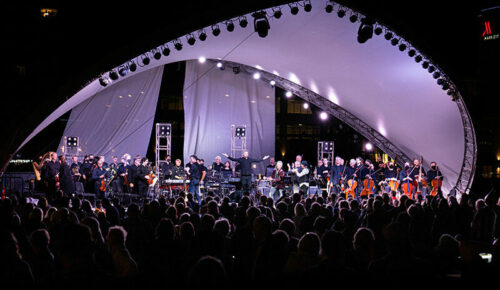 Patriotic celebration sponsored by the USS Omaha Commissioning Committee
Monday, July 4 @ 8:00 p.m.
Featuring Camile Metoyer Moten and Résonance
Concludes with a fireworks display

To close the weekend festivities, Music Director Ankush Kumar Bahl will lead the Omaha Symphony in a Salute to Our Military concert on Monday, July 4 at 8:00 p.m. sponsored by the USS Omaha Commissioning Committee and hosted by Nebraska's Astronaut, Clay Anderson.
To honor our Armed Forces and servicemen and women, Edelman's Gettysburg Address will be read by Rear Admiral William W. (Trey) Wheeler III, Chief of Staff, USSTRATCOM and the orchestra will perform beloved American patriotic favorites including Williams' Summon the Heroes, Sousa's Stars and Stripes Forever, and Bernstein's Overture to West Side Story. Notable guest performers will include Camille Metoyer Moten who will perform hits from the American Songbook and vocal ensemble Resonance followed by a spectacular July 4 fireworks display set to Tchaikovsky's explosive and stirring 1812 Overture.
About the USS Omaha Commissioning Committee
The USS Omaha Commissioning Committee was formed by the Ship's sponsor, Susie Buffett, to coordinate the Ship's San Diego commissioning ceremonies in 2018. Today, the Committee works to honor the work of our military men and women and to build a bond between our city and the ship by each year hosting crew members in Omaha in the spring for the College World Series and in the fall for a Husker game. Representing the USS Omaha on the 4th of July concert will be the USS Omaha's navigator, Lieutenant Joseph L. Ellis.
---