Thomas Kluge
Principal Viola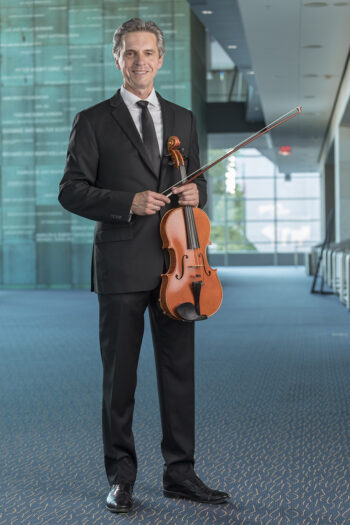 Thomas Kluge is the principal viola of the Omaha Symphony, an active chamber musician, recitalist, and soloist. Prior to moving to Omaha, Thomas was a freelance musician in New York City. He performed with the New York Philharmonic, orchestras in Connecticut, and a number of chamber orchestras.
Thomas was educated in New York at the Manhattan School of Music, where his teacher was New York Philharmonic Principal Violist Leonard Davis. Before earning his master of music degree in viola performance, he studied in Stuttgart, Germany, with Hermann Voss of the Melos Quartet and in Bern, Switzerland, where he earned a diploma in violin pedagogy and viola performance and pedagogy from the Bern Conservatory of Music and Theater, where his violin/viola teacher was Max Rostal, who for decades was one of Europe's most prominent concert violinists and teachers.
Thomas teaches viola and is the orchestra director at Creighton University. He has been on the faculties of the University of Nebraska at Omaha, Brevard Music Center in Brevard, North Carolina, and Omaha Conservatory of Music. Thomas also maintains a private violin and viola studio and was a founding member of the Omaha Chamber Music Society, where he served as artistic director for several years.
He plays a viola made for him by the eminent American luthiers Carl F. Becker and daughter Jennifer.