Steven Schultz
French Horn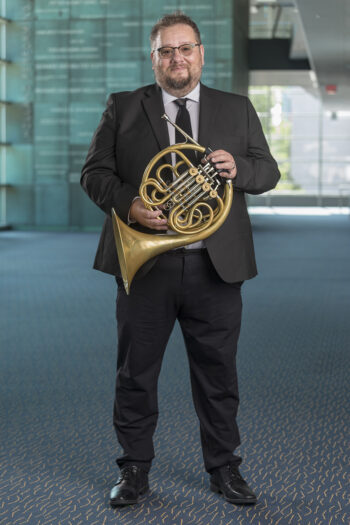 Steve Schultz joined the Omaha Symphony horn section in the spring of 2011.
He received both his BM and MFA from the University of Iowa. His primary teacher and mentor was Dr. Kristin Thelander.
Prior to his appointment in Omaha, Steve was an active performer in the orchestras of Iowa, Wisconsin, and Illinois. In addition, he was equally engaged as a teacher and solo performer. He taught applied horn and brass techniques at Knox, Central, Grinnell, and Cornell Colleges as well as maintaining a successful private studio.
Born and raised on the family century farm in far southeast Iowa where his mother still resides, he happily considers Omaha his adopted home away from home.