Scott Shoemaker
Section Violin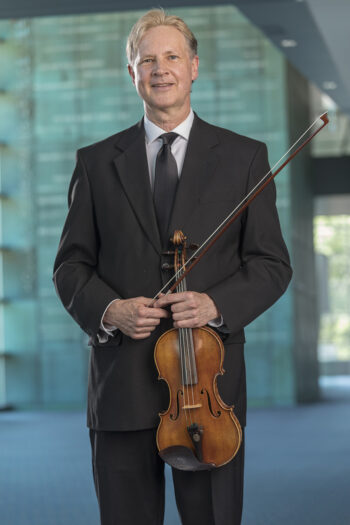 Scott Shoemaker has been a violinist with the Omaha Symphony since 1982. He received his bachelor of music degree from the University of Miami (Florida) in 1981. His principle teachers were Carol Sindell and Thomas Moore."
While in Miami, he was a member of the Florida Philharmonic for three years and also played violin with the Miami String Quartet. One of the highlights of the Quartet's career was its 1981 selection to participate at the annual Quartet Competition in Banff, Alberta. This gave Scott the opportunity to study with members of the original Hungarian String Quartet, including Zoltán Székely, the violinist who premiered the Bartók Violin Concerto No. 2.
Scott has been a member of several other orchestras including the Wisconsin and Oregon chamber orchestras, Peter Britt Festival (Oregon), Des Moines Opera Orchestra, and the Peninsula Music Festival in Door County, Wisconsin.