Derek Dreier
Principal Percussion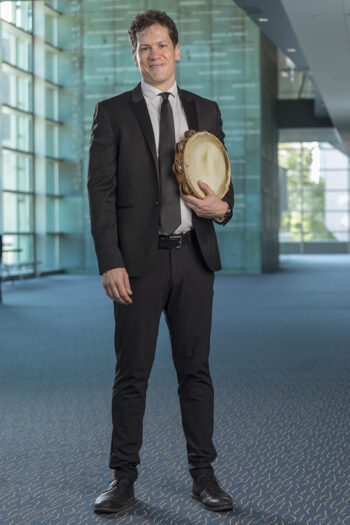 Derek joined the Omaha Symphony as Assistant Principal Percussion in 2017. In addition to his work with the symphony he performs with the Omaha Chamber Music Society and as a freelance drum set and world percussion artist. He has served as accompanist for dance programs at Indiana University, Dean College and currently at Creighton University where he is also Instructor of Percussion.
Derek's primary teachers include Boston Symphony percussionist Will Hudgins, former National Symphony timpanist John Tafoya, Afro-Cuban specialist Michael Spiro, all-around percussion virtuoso Dane Richeson and drum set and latin percussion artist James Dreier. He holds degrees from Lawrence University and Indiana University and completed two years of post-graduate work at the New England Conservatory.
Derek's other passions include a love of sports and exercise. An avid runner, Derek is a four time marathoner, including the 2017 Boston Marathon.