Carmelo Galante
Principal Clarinet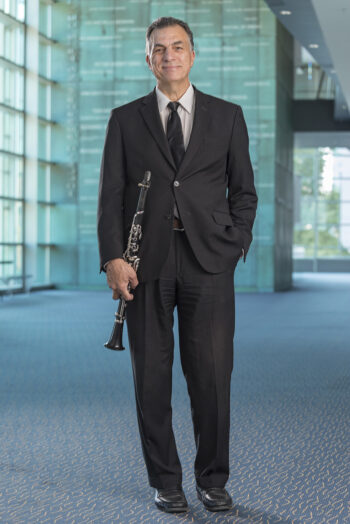 Carmelo Galante is principal clarinet of the Omaha Symphony and former principal clarinet of the Lincoln (Nebraska) and South Bend (Indiana) symphony orchestras and former second clarinet of the Springfield (Illinois) Symphony Orchestra. Summer festivals include the Sebago Lake Chamber Music Festival in Maine, the Chenango Musicfest in New York, the Peninsula Music Festival in Wisconsin, and the Omaha Chamber Music Society. He has also substituted as principal clarinet for the Buffalo Philharmonic and South Dakota Symphony.
Carmelo studied clarinet with Franklin Cohen of the Cleveland Orchestra and James Pyne of the Buffalo Philharmonic while at the Cleveland Institute of Music. He earned a bachelor of music degree in performance from the Oberlin Conservatory of Music, where he studied with Lawrence McDonald.
Carmelo's wife, Lynn, is the director of data collection at Visinet, Inc. in Omaha, and they have a son, Rosario, and daughter, Antonia.