Behind-the-scenes with the Omaha Symphony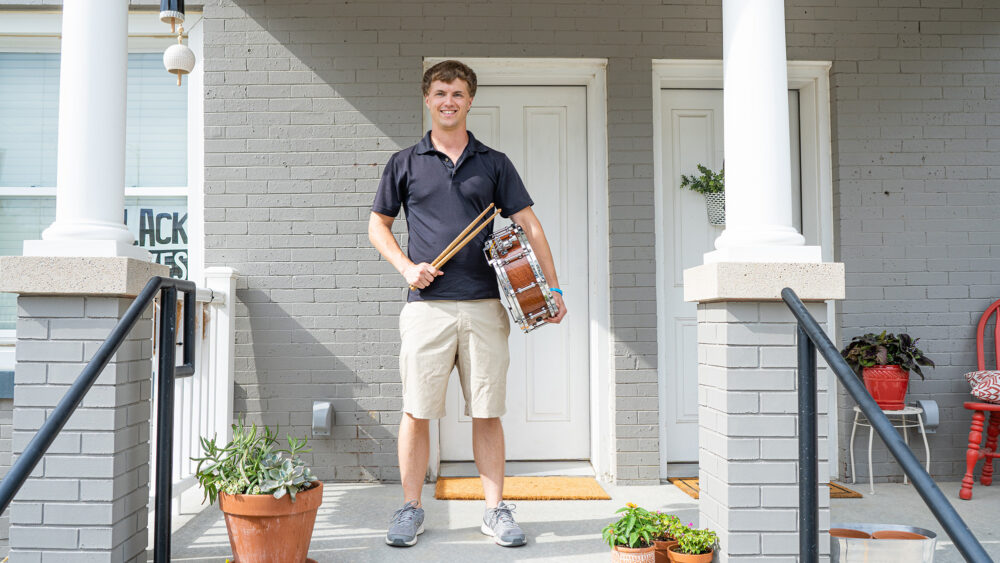 Not up close but still personal: Rob O'Brien
Our musicians have been away from the concert hall since March, and they miss you—they miss the synchronicity created when performing with their colleagues and incredible guest artists, they miss seeing your faces in the audience, and they miss the community that forms when we gather to share live symphonic music.
While we eagerly await our return to the hall, we're visiting some of our musicians' front porches for a physically distant but intimate look into their lives outside the concert hall as they share stories about music, life in the pandemic, and what keeps them connected.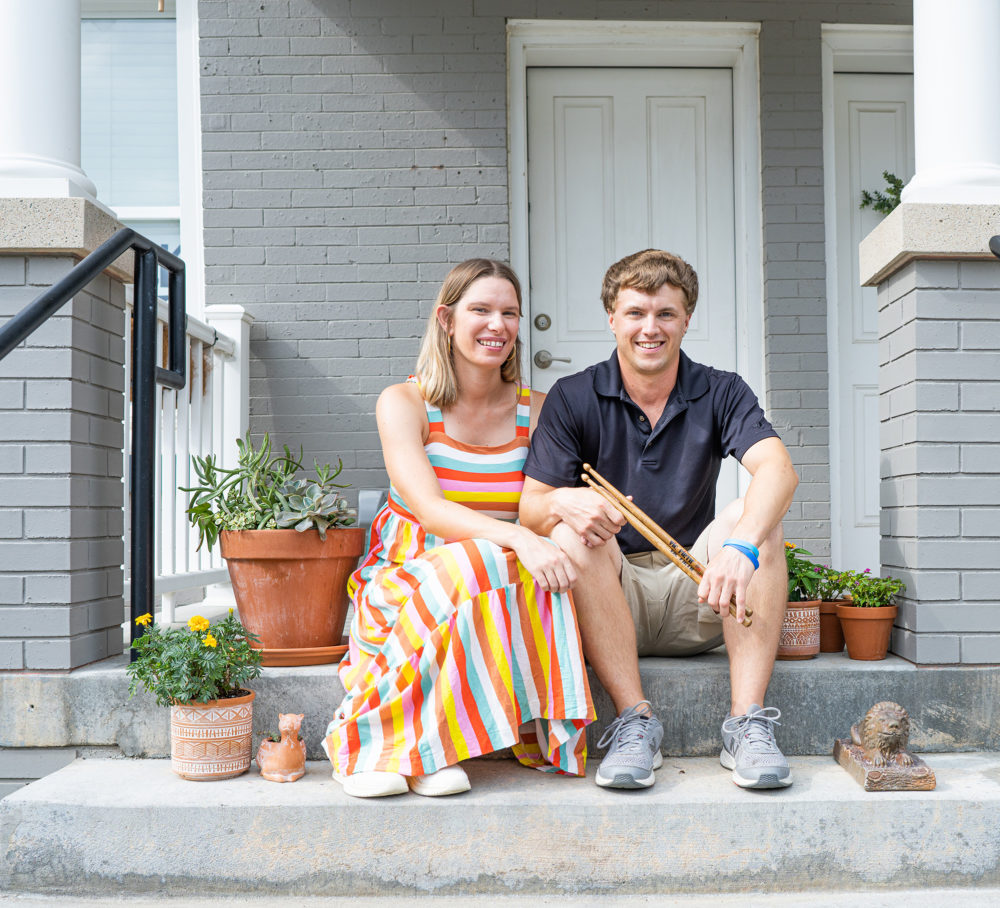 Principal percussion Rob O'Brien lives downtown with his girlfriend Anna, a writer and journalism instructor. The two of them have spent their extra time at home doing lots of cooking projects—Anna says Rob has made some particularly good desserts!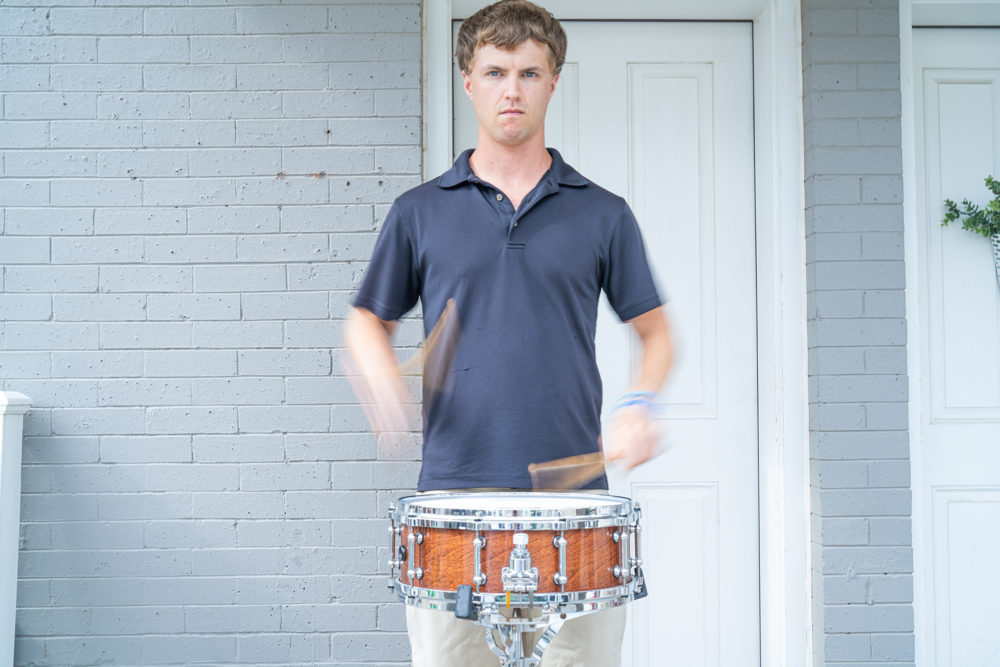 We asked Rob to answer a few questions about his journey as a student of music and advice he has for those just dipping their toe into the world of the symphony:
How did you choose your instrument?
My father played drums when he was in middle school, so when it came time to choose an instrument, I wanted to pick the same thing as my dad. 
What's your favorite thing about being a musician?
My favorite part about being a musician is making a connection to our audiences through a craft and passion that I am constantly working to refine. Being a percussionist means I am playing a wide variety of instruments which can be very different from week to week, which keeps things exciting.
What's your favorite thing about Omaha?
There is a really great food scene here.  I also really like the Henry Doorly Zoo. 
What have you been reading during COVID? 
Among my favorites have been Frederick Douglass: Prophet of Freedom by David W. Blight and Thinking, Fast and Slow by Daniel Kahneman 
What piece made you fall in love with classical music? 
Pines of Rome by Ottorino Respighi 

What do you wish you had known as a student?
"Always strive for perfection, but never demand it."  - Dr. Bob Rotella 
I wish I had read that quote earlier in my studies.  I also wish I had not been discouraged by failure so early as a student.  
What would you tell someone who has never been to the symphony but is interested in attending a performance?
Bring an open mind.  Everybody has a different experience with music, and all are valid and worthwhile.   
What advice would you give someone looking to live a more musical life?
Listen to a lot of different styles of music, and pay attention to how you respond emotionally.  The most amazing part of music, or art of any kind, is that one person's creative expression can elicit many different visceral, emotional responses in different people.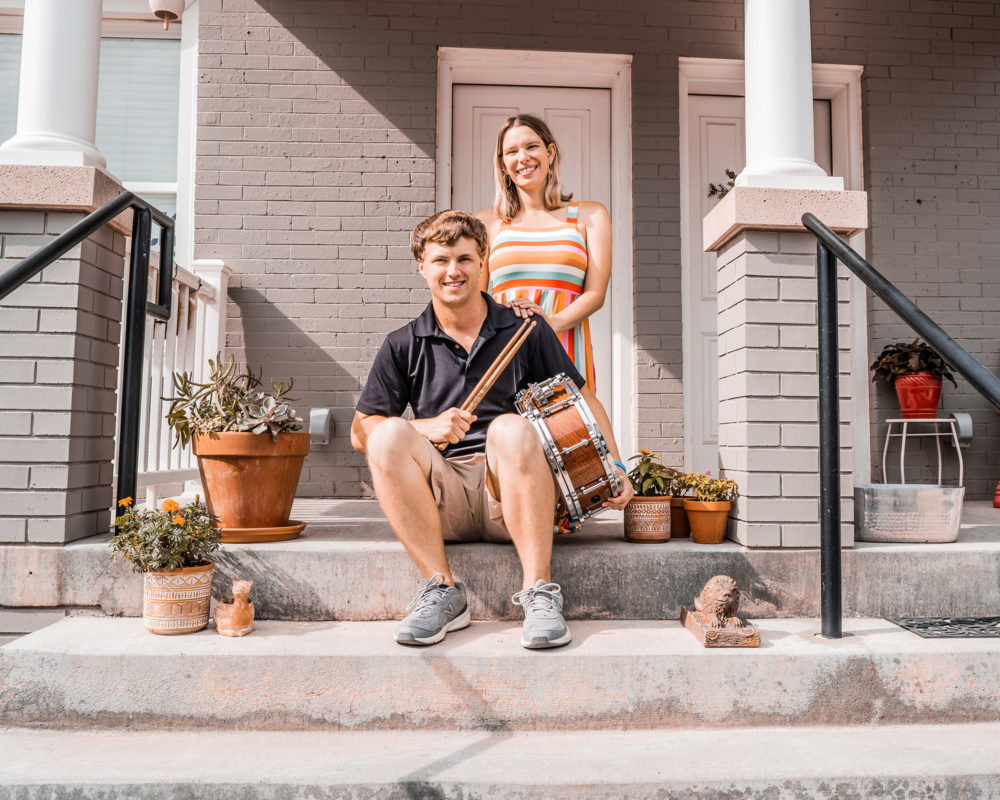 Meet the rest of the orchestra here.
---
Looking for more music? Explore our entire Symphony | Anywhere collection!

We're excited to see you back in the concert hall once it's safe—check out our incredible Centennial Season!