Composers You Should Know: Jessie Montgomery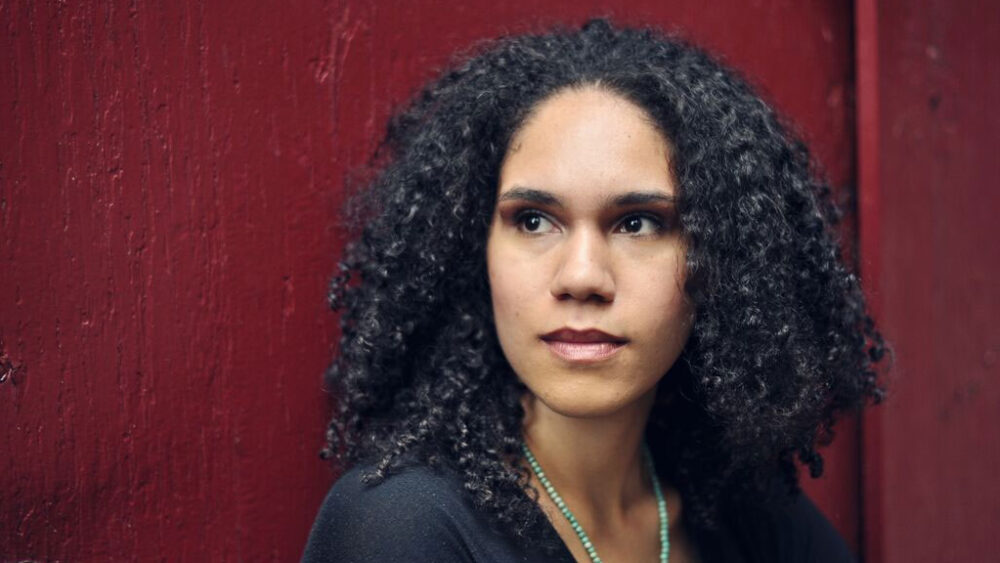 Violinist, composer, and educator Jessie Montgomery is one of the most notable voices in today's classical music scene – not even 40 years old, she has made a name for herself nationally with lively and poignant writing for strings that is as colorful as it is cutting. The Omaha Symphony will perform Montgomery's work, Starburst – the piece's Omaha premiere – this Saturday, October 3. She's a composer we think you should know.
Born in Manhattan to a musician father and a theater-artist mother, Montgomery grew up during a time of booming artistic change and growth. Her creativity and sense of place as an American were formed in the 1980's Lower East Side arts scene. She began composing in high school but found herself pursuing the art more seriously in the late aughts. She attended NYU to pursue a graduate degree in composition for film and multimedia, and produced her breakout work, Strum, in 2008.
The Washington Post describes Montgomery's music as "turbulent, wildly colorful and exploding with life" – her music weaves classical elements with folk music, spirituals, improvisation, R&B, jazz, hip-hop, and elements of poetry, making her work a unique experience for performers and audiences alike.
"I really like the idea of adding elements of improvisation and some chance and making the performers, sort of, engage, differently within the piece," Montgomery said in a 2016 interview with New Music USA. "There's such a rigidity, and – having played so much standard repertoire [for string quartet] – there's this expectation that things should be executed a certain way. There's a real beauty in trying to find your sound and your voice and the way you would interpret a piece of music with all these expectations on it. But I like to throw this other element in that says… 'screw all that…'"
Montgomery has been active with The Sphinx Organization, which supports young Black and Latinx string players, since 1999. She currently serves as composer-in-residence for the Sphinx Virtuosi, the organization's flagship professional touring ensemble. A talented violinist herself, Montgomery is an active performer with the Catalyst Quartet while producing regular commissions for the likes of the Albany Symphony, Joyce Foundation, Orpheus Chamber Orchestra, and other prominent American ensembles. Highlights of her growing body of work include Five Slave Songs (2018) commissioned for soprano Julia Bullock, Records for a Vanishing City (2016), Caught by the Wind (2016), and Banner (2014).
In her work, Montgomery grapples with questions of place, patriotism, history, and belonging – what does it mean to be a Black woman in America? Her music nods to an awareness of itself, seeming to ask the question, "what does art-making look like at this intersection of time, place, and identity?" For Montgomery, she recognizes that her position as a highly regarded artist was hard-won, made possible in part by those who came before her – namely, her parents.
"My privilege [to be able to compose and make art] comes from my parents having fought through the civil rights movement," Montgomery continued in her interview with New Music USA. "[M]y mom was very active, actually, and she was in many of the protests, and my dad, just being a rogue artist, that's an act of protest in itself – but it's just this idea that I came from that period, the political changes that happened during that time, so that's what it means to me, to be an American."
Montgomery, Holst, and Tchaikovsky
4 p.m. Saturday, Oct. 3
JESSIE MONTGOMERY: Starburst for String Orchestra
TCHAIKOVSKY: Serenade in C Major for String Orchestra, op. 48
GEORGE WALKER: Lyric for Strings
HOLST: St. Paul's Suite, op. 29 no. 2
---