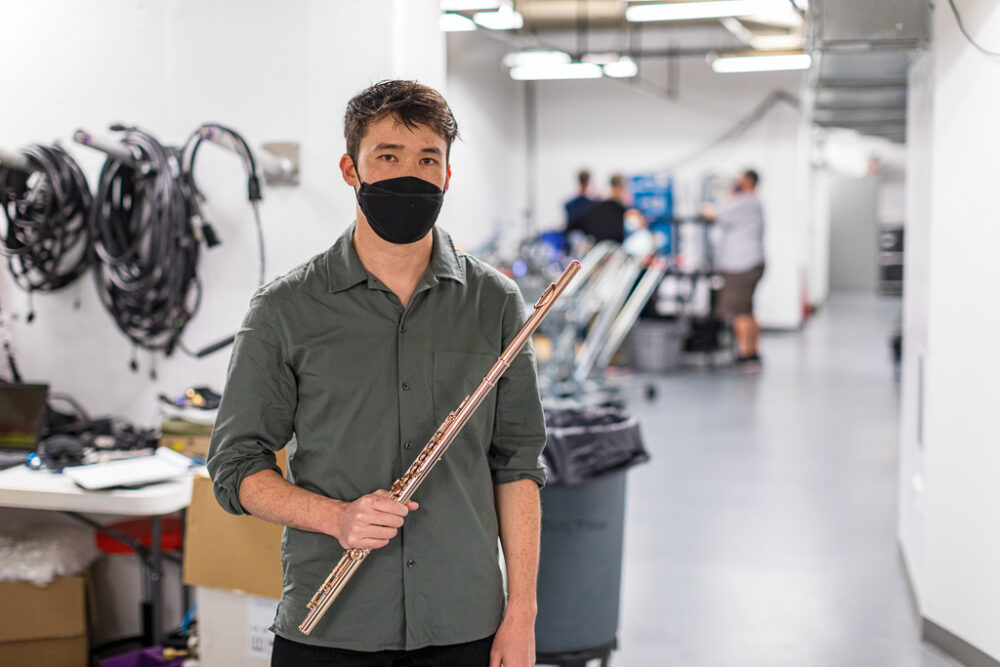 From Offstage to Backstage, we're excited to introduce you to another member of the Omaha Symphony!
The musicians are back on stage for the new year—there's so much to look forward to as we carry on making music and bringing our community together safely through challenging times! Performers like flutist Patrick Tsuji have shown grace under pressure as they navigate playing the music of our centennial season beautifully; they've done so at a world-class level while sitting distanced from their colleagues (a difficult task as a musician—close proximity typically key for listening and blending!) and playing with modifications made to their instruments (in Patrick's case, a Win-D-Fender is added to the flute and piccolo to keep aerosols from propelling across the room toward his colleagues).

We pulled Patrick aside for some portraits backstage. Originally from New York, he's been with the Omaha Symphony since 2019.
Patrick chatted with us between takes while filming Physicians Mutual Presents: Home for the Holidays: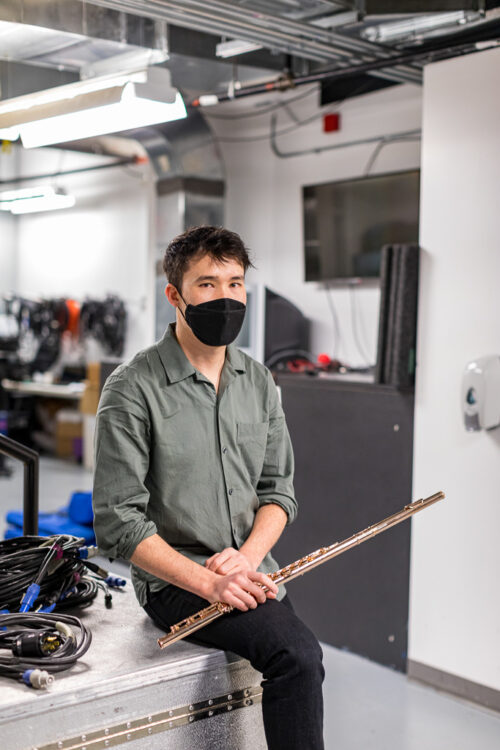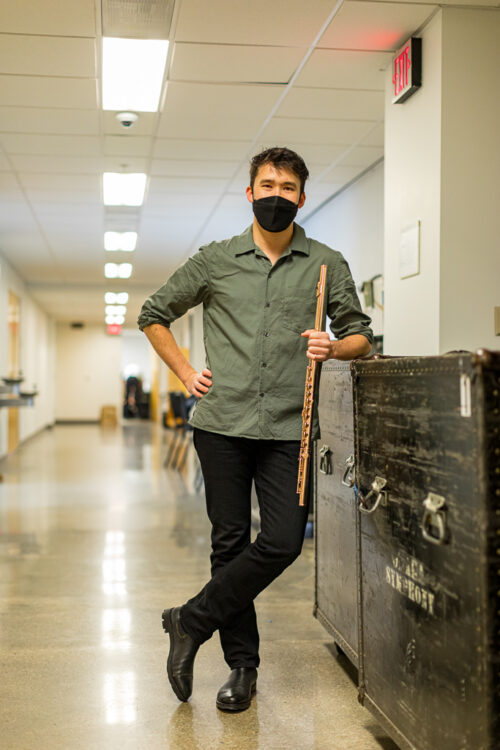 How did you choose your instrument?

I picked up the flute in elementary school and I just had such a strong initial connection to the instrument. The rest is history!
What's your favorite thing about Omaha?
My favorite thing right now would be the quick access to nature and outdoor recreation.
Do you have a favorite Omaha restaurant?
It's always changing! But this month it would be Le Bouillon in the Old Market.
What's your advice for someone who's never been to a symphony concert but is interested in checking it out for the first time?
I would first recommend checking out concerts from our Symphony Pops, Symphony Rocks and Movie Series. There's a good chance you will recognize an artist or show relevant to today's cultural climate. These concerts are a great entry into the symphonic experience!
What's your favorite "quarantine" activity?
Going on hikes with my dog, Francesca!

Catch Patrick and the rest of the musicians of the Omaha Symphony this spring—check out our full spring 2021 line-up here. Tickets are on sale now!
---
Meet the rest of the orchestra here.