Music Education Goes Digital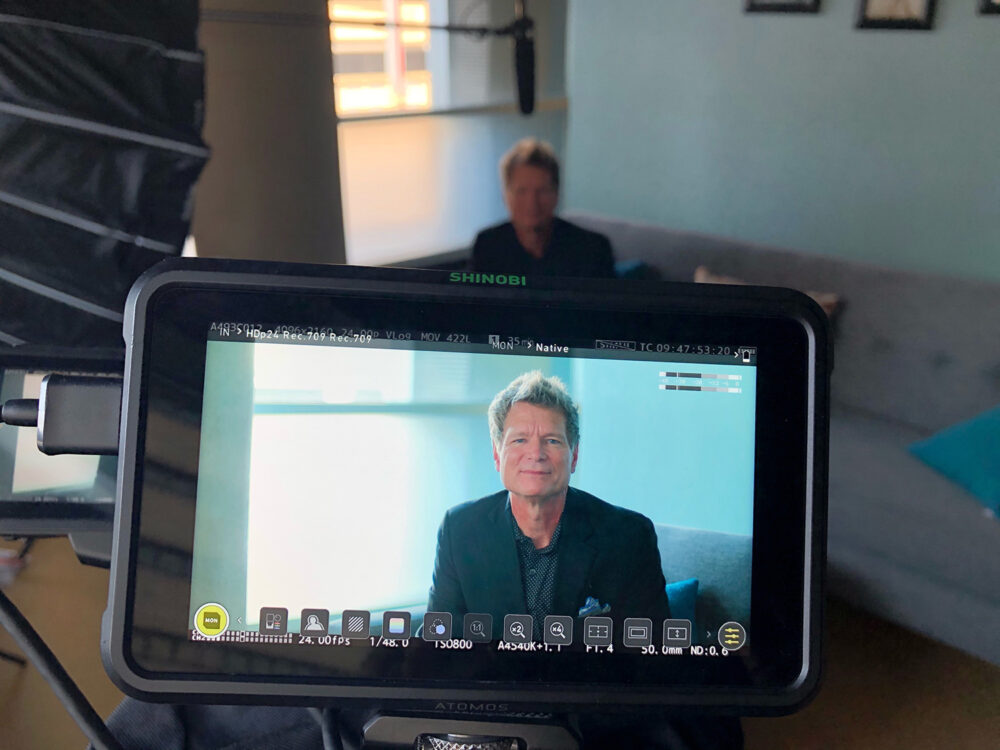 The Orchestra is back in the hall performing physically distanced concerts for audiences–but there's even more happening behind-the-scenes. While our community knows that the musicians of the Omaha Symphony maintain a rigorous performance schedule, the stories of how they serve their community through music often fly under the radar. The Omaha Symphony's commitment to supporting students through robust education and community engagement initiatives remains the same, even in a post-COVID-19 world.
But what does this mean exactly? It means that we find new ways to connect in a time when we can't invite students to the hall or send musicians to the classroom. It means re-imagining our Mission Imagination and Celebrate Creativity programs for the screen and delivering them to our teachers and students in accessible and impactful ways. It means continuing to engage our teachers in conversation about how we can serve them and their students best in a world where the ground is constantly shifting under their feet.
While we miss working with our students in person, this new world we live in has provided us with opportunities to think creatively and use a new set of circumstances to our advantage. Omaha Symphony Education and Community Engagement Manager Liz Kendall Weisser provides an update on how the Omaha Symphony's education initiatives are pivoting in 2020.
---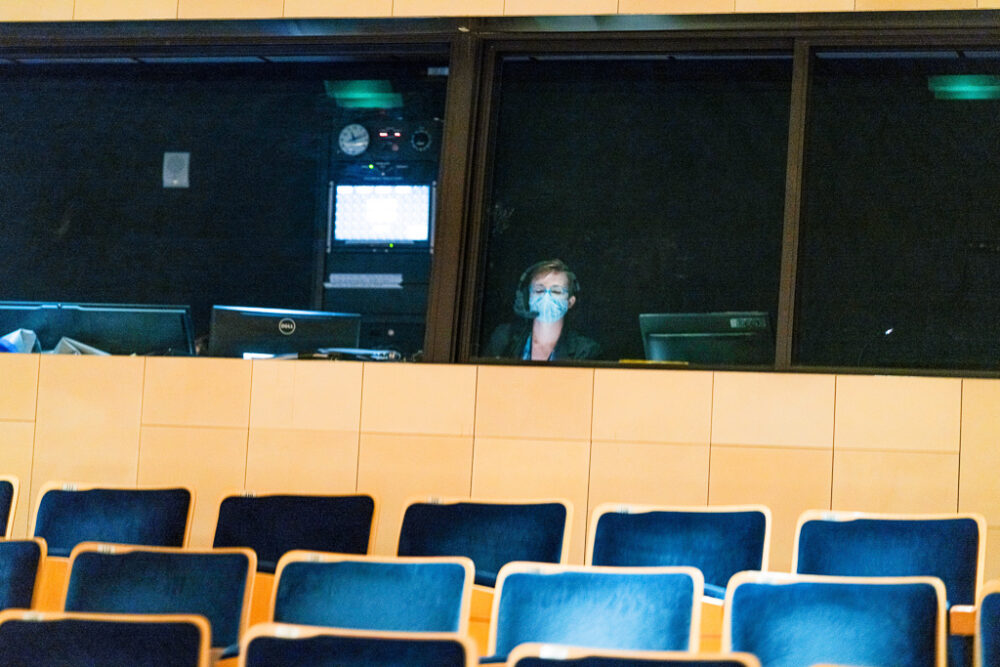 Music Education in a New World: an Update from the Omaha Symphony Education Team
by Liz Kendall Weisser
Our colleagues in the classroom are being asked to move mountains daily. We see all they are accomplishing in person with many protocols–online, or both–and we are doing what we can to come alongside them in a new-to-us format of digital concerts.
We met with several teachers this summer, trying to help assess their challenges and opportunities, and these programs came out of those conversations and surveys. Some look very similar to in-person programs our audiences will be familiar with, such as a recording of a Mission Imagination concert for our youngest music lovers. But many are created with a new lens to support the social-emotional intelligence of our students while inspiring creativity during this time.
Adapting to learning in a physically distanced environment has been a challenge for students and teachers. I'm hopeful we can address that with drawing correlations between Beethoven's struggles and isolation while composing his 5th Symphony, or introducing students to an incredible living composer and her piece for cello and flowerpots, inspiring them to process their world though music.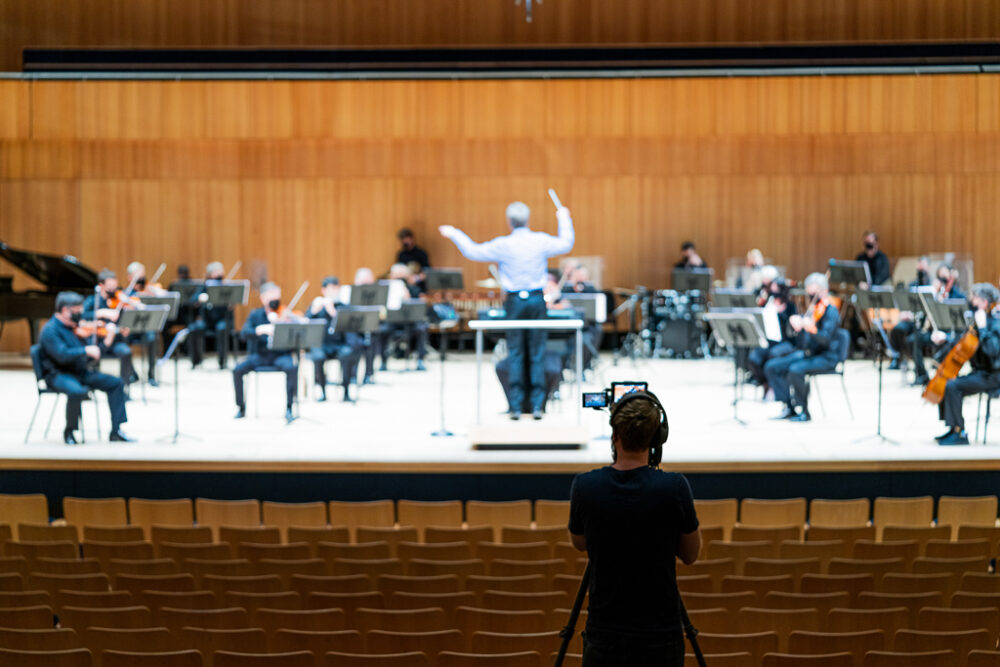 The Omaha Symphony records Mission Imagination.
Accessibility and Equity
In many ways, this digital landscape breaks down many barriers to access. We can make these concerts and wrap-around materials available across the entire state of Nebraska and much of Iowa without worrying about transportation. Thanks to our incredible donors, we can offer these materials to the classroom free-of-charge, which is another gift in access. However, we are aware that access to reliable technology and internet is a privilege not afforded to everyone in our community. The socio-economic gap in student access to resources is widening. We are brainstorming ways of connecting with students offline as well, and hope to have some offerings soon. Even those with access to technology need screen breaks to move and play and experience music in a different capacity. We know we cannot solve all these challenges, but we hope that by being responsive to the needs of our brilliant educators, we will have contributed to coming alongside the whole child during this pandemic.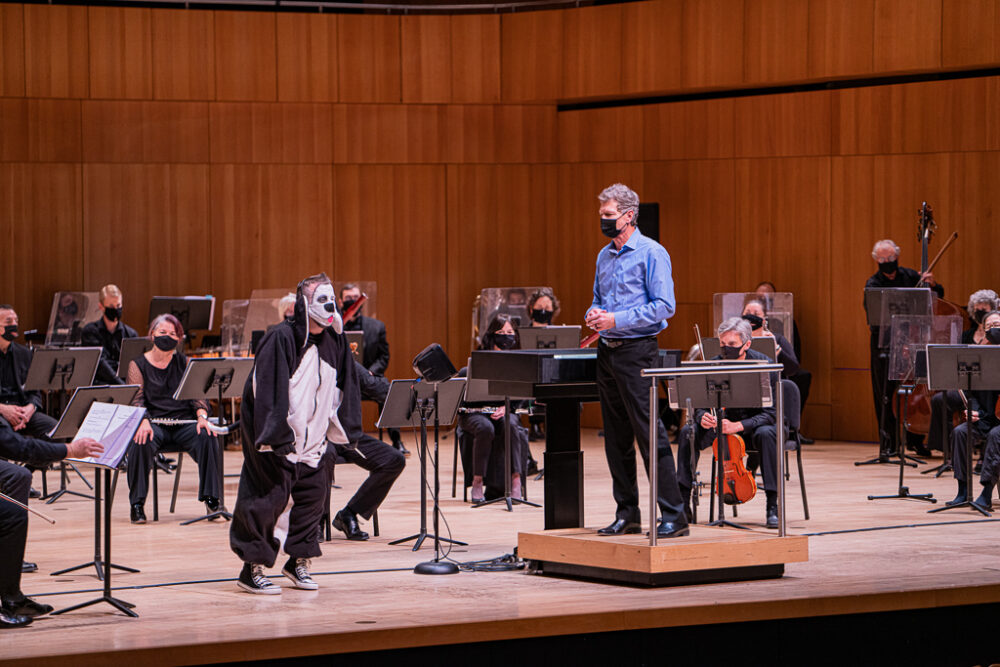 Adam Goos, who created this concert, plays the role of Treble the dog learning about instrument families.
Adaptability in a Changing World
Our musicians have been incredible adapting to these bizarre times and specific needs–not only are they performing beautifully with cameras shoved in their faces, but they have really contributed to content in delightful ways. Be it videos on their specific instrument to support a student musician to creating context for our larger education concerts with music history insights and visual listening guides, our musicians have worked hard to create a trove of accessible resources for students that have never existed before in this capacity.
Crisis necessitates creativity, and I am so grateful to my colleagues in the orchestra for their contributions to this work. It cannot be overstated how indebted we are to the teachers in our community for their Herculean efforts to navigate this time. We are all continuing to adapt and rise to this challenge–stay tuned for more programming as it develops!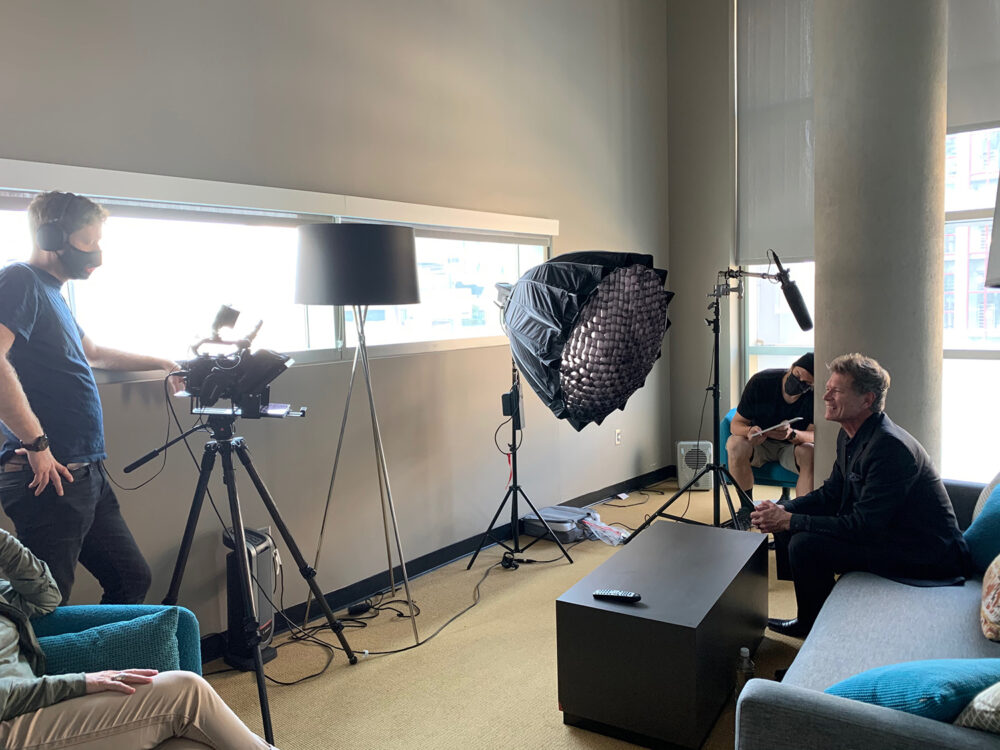 Maestro Ernest Richardson records the lesson to accompany the music in the Celebrate Creativity program.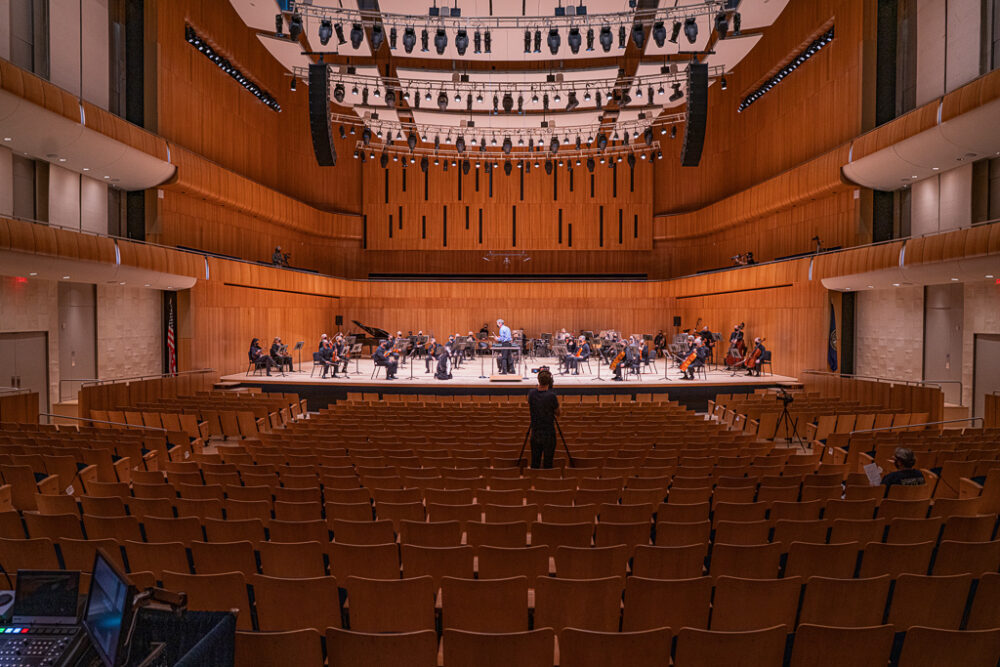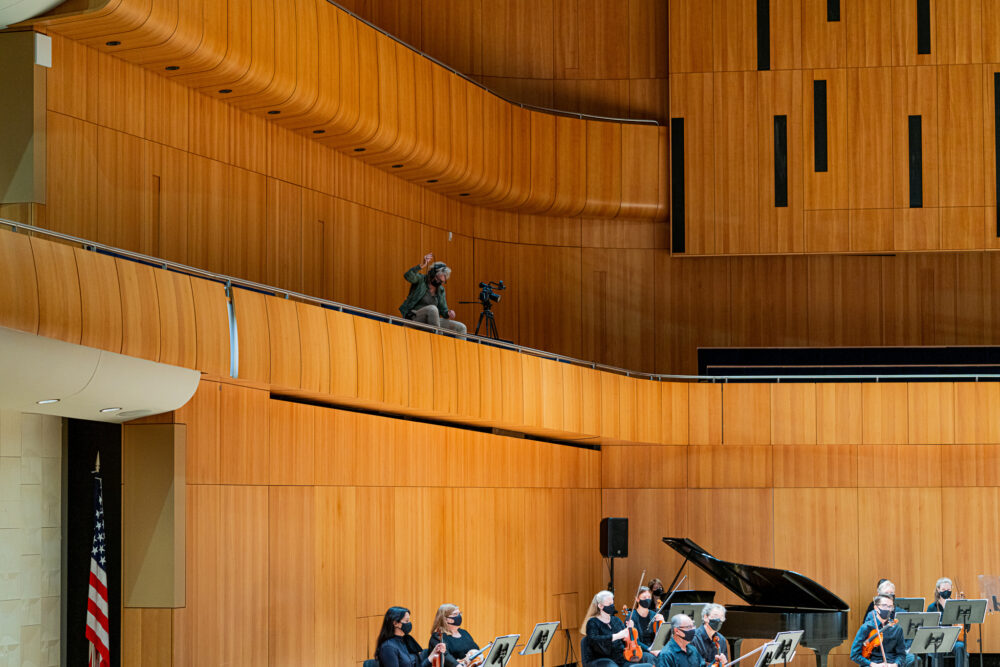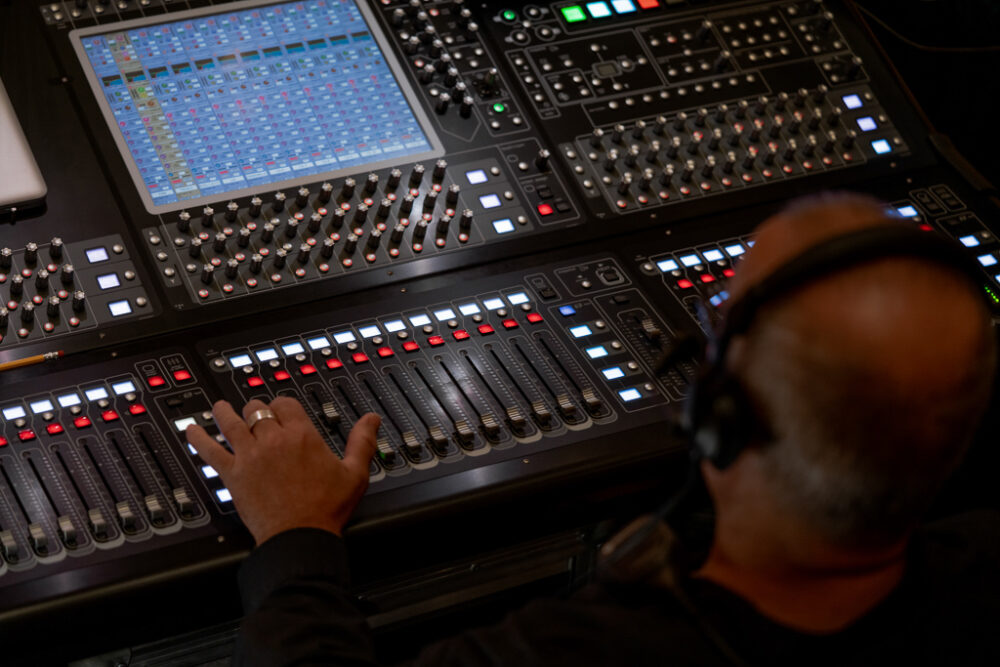 It takes a lot of crew and gear behind-the-scenes to record these experiences!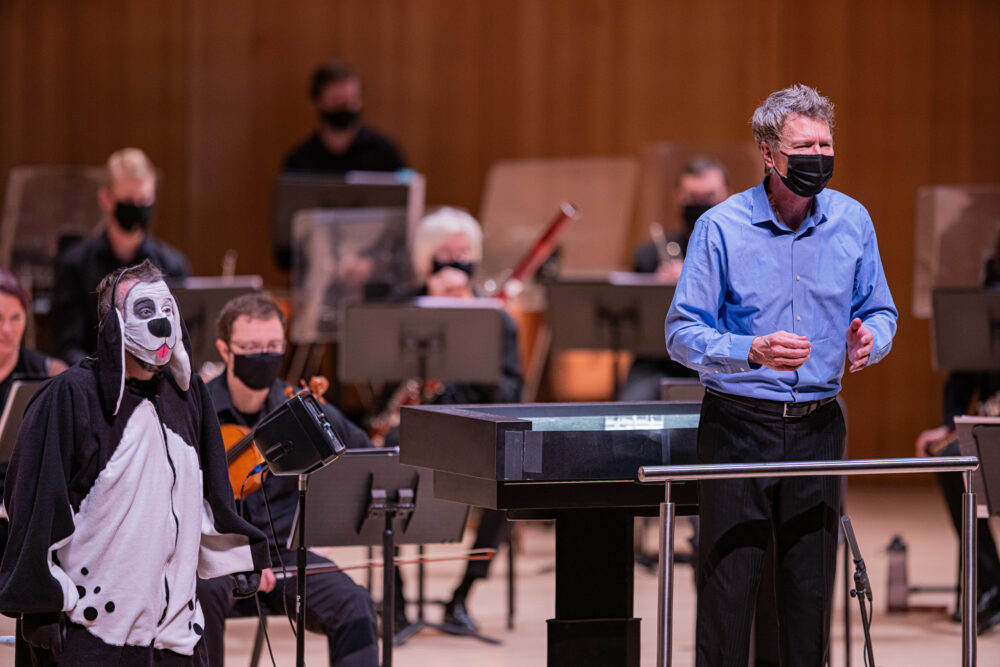 ---