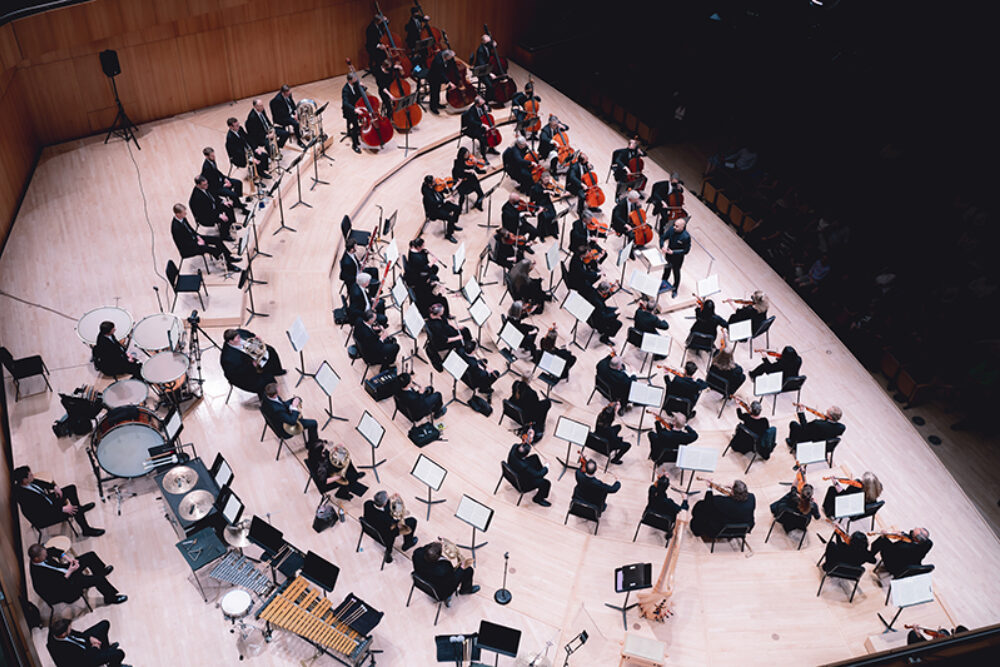 For over 100 years, the Omaha Symphony and the community we call home have made a commitment to each other through challenging times.  Our founder, Henry Cox, gathered a group of musicians to bring the highest level of musical artistry and talent to our community in 1921, and we hope to do the same in 2022 and beyond. 
As we navigate best practices to keep our musicians, patrons, and staff safe during this pandemic, we recognize the need for flexibility and understanding with our constantly evolving environment. This means that health measures and best practices will inevitably be amended, artist availability may change, and your personal situations might evolve. In recognition of this ever-changing situation, we promise the following:
We will always communicate with you first to keep you up to date as we learn new information.
We will be flexible, understanding, and accommodating of needs for ticket exchanges, credits, and refunds should you be unable to safely attend a concert. Find more information and our most recent updates here.
In the face of uncertainty, our commitment to you has not and will not change. Consider joining us for an exhilarating 2022-23 season and connect to the music!
Share your thoughts with us at email@omahasymphony.org.
---
Join us for a season to remember
Connect to the music from the very start. Check out the slate of performances in the upcoming season here.
To learn more about the benefits of becoming a subscriber, click here.